A young Florida mother shot her two sons to death before turning the gun on herself in an apparent murder-suicide, according to the Pasco County Sheriff's Office.
The incident came to light when the woman's husband walked into their Land O' Lakes home Wednesday evening, Jan. 11, and found his wife and two sons lying dead in a pool of their own blood in the bedroom.
The boys were 9-months-old and 3, Sheriff Chris Nocco said during a press conference Thursday morning.
Sgt. Michael Rosa, who joined Sheriff Nocco during the press conference and is part of the Major Crimes Unit, said that a dispute between the couple may have led to the murder-suicide.
"People in relationships have arguments. Some people take it a little harder than others," Sheriff Nocco added. "And instead of reaching out to get help, people make horrific decisions, and it looks like last night somebody made a decision that is beyond horrific."
Sheriff Nocco said deputies had never been called to the family's home before the incident. He said the mother's mental health could have been a factor that lead her to take the horrific decision.
"I want to talk about this mental health crisis we are in," Sheriff Nocco said during the press conference.
"We've talked about it before, [but] the tragedies that we saw last night emphasize the fact that we have to keep speaking louder and louder and louder until it gets everybody out there to realize that we are in a mental health crisis."
Sheriff Nocco also pointed out that 80% of the calls their office receives are believed to have a mental health component to them.
"As we saw last night, and in too many of these tragedies, law enforcement is only called when a crisis has hit a tragedy, and last night was absolutely a tragedy," said Sheriff Nocco.
"This mental healthcare crisis isn't going away, it's going to be generational. This is an issue that is going to continue as long as we have social media, as long as we have people fighting with each other, and disagreeing in non-civil formats."
The investigators have recovered the gun used in the shooting from the crime scene. Sheriff Nocco said the weapon was legal and registered to the husband.
The Sheriff added that he fears that the rising suicide rates, coupled with the ubiquity of divisive social media, can lead to the "normalization" of such tragedies.
"It can't be normal to go to a situation where a mother has killed her kids," Sheriff Nocco said.
"We have to break the stigma of mental health. We can't just think it's gonna go away. We can't just think that this issue [is only affecting] a few other people. ... We have to stop that. It is not a weakness; being bruised by mental health is not a weakness."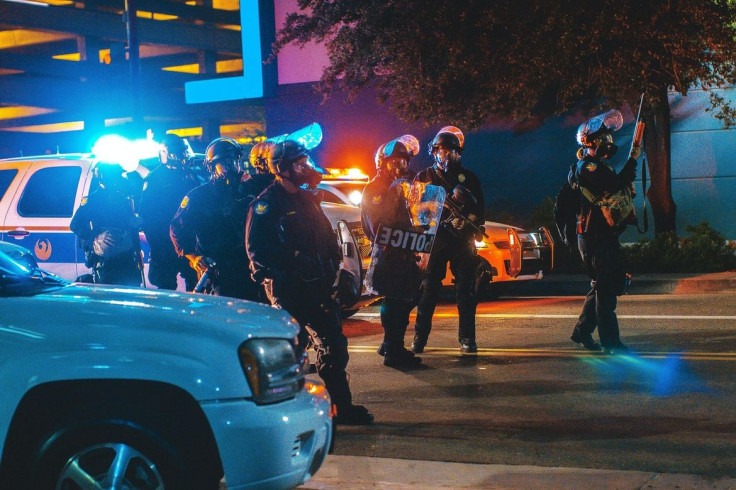 © 2023 Latin Times. All rights reserved. Do not reproduce without permission.