After Mu made it to the World Health Organization's (WHO) ) list of variants "of interest" earlier this week, White House chief medical advisor Dr. Anthony Fauci said that right now, it isn't posing a great risk to the people of America.
During a press conference on Thursday, Fauci said, "We are paying attention to it, we take everything like that seriously, but we don't consider it an immediate threat right now."
According to the WHO, Mu, known by scientists as B.1.621, was first identified in Colombia and has been confirmed in at least 39 nations. It was recently added to the organization's list of variants "of interest".
Fauci shared that it has a constellation of mutations that hints that it would evade certain antibodies, including vaccine- and convalescent serum-induced antibodies as well as monoclonal ones, reported Fox News. But he said that it is mostly laboratory in-vitro data, and there isn't a lot of clinical data to suggest that point.
Fauci said that health officials are "keeping a very close eye" on what happens with this variant, and told Americans to remember that even when you have variants that do diminish somewhat the efficacy, the vaccines are still "quite effective against variants of that time."
The health expert added that he wouldn't be surprised if three doses are needed for US citizens to be fully vaccinated against the virus.
Meanwhile, Center for Disease Control and Prevention (CDC) said that two events organized by a church in Illinois have led to 180 COVID-19 cases, according to New York Daily News.
In June, the Illinois Department of Public Health informed the CDC about COVID cases that popped up during a five-day youth camp and a two-day men's conference held in Illinois -- where neither testing nor vaccination was needed, and people were not encouraged to wear face masks.
By mid-August, CDC identified 180 confirmed and probable cases connected to the camp and the conference. No deaths were reported, but 13 people who were infected, needed treatment at an emergency room. Five of them who had to be hospitalized were unvaccinated.
The name of the church hasn't been revealed.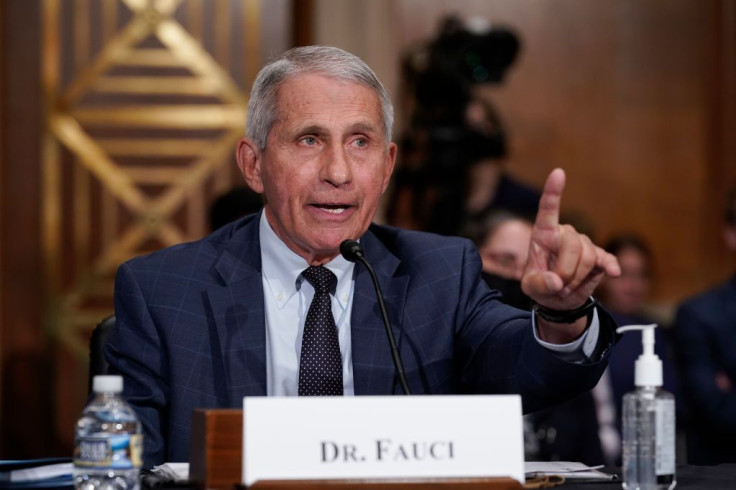 © 2023 Latin Times. All rights reserved. Do not reproduce without permission.