The world continues to deal with the Delta variant of COVID-19 and most know that other variants are looming. The latest one under the World Health Organization (WHO) radar is reportedly called the Mu variant.
The Mu variant was first identified in Colombia in January. It is known as B.1.621 and has been classified as a "variant of interest."
According to WHO, the variant has mutations that indicate a risk of resistance to vaccines. They also stressed that further studies are to get a better understanding of the new strain.
"The Mu variant has a constellation of mutations that indicate potential properties of immune escape," according to the latest weekly pandemic bulletin released on Tuesday, Aug. 31.
The variant is another potential cause for concern with the number of infections around the world continue to rise. The Delta variant has placed the world in another sensitive predicament, preying on folks who have not yet been vaccinated.
The scenario has also become worse in regions where anti-virus measures have been relaxed.
Although most viruses mutate over time, some have little to no effect on the properties of the virus. But some mutations can make an impact and influence how it can easily be spread. The resistance it has to vaccines and drugs also varies, a concern by most on what COVID-19 vaccine to take.
As of this writing, there are four COVID-19 variants of concern for WHO. This includes the Alpha variant which is present in 193 countries and the Delta variant around 170.
The Mu variant is one of five variants the WHO is monitoring. Since being discovered in January, the strain has been reported in South American countries and Europe.
In a report from the Guardian, at least 32 cases of the Mu variant have been detected in the UK where the pattern of infections suggests it comes from travelers on multiple occasions.
Per a report from the Public Health of England in July, most were found in London and people in their 20s. Some of those testing positive for Mu had received one or two doses of the Covid vaccine.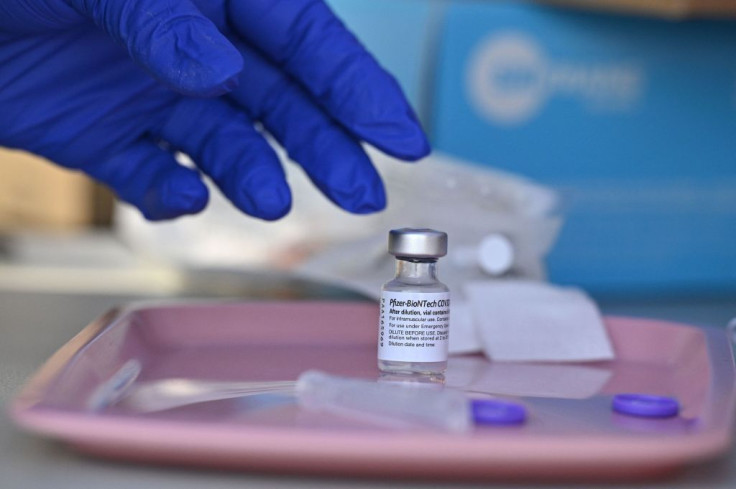 © 2023 Latin Times. All rights reserved. Do not reproduce without permission.