As Vladimir Putin's vicious private army of murderers, rapists, and pedophiles return home from the war in Ukraine, Russians are being advised to lock up their children at night, said reports.
Individuals claiming to be police officers are giving weird phone calls to parents warning them to be vigilant because dangerous prisoners who were released to assist the war effort as members of the Wagner Group paramilitary group are now living everyday civilian lives on the streets.
The offenders, some of whom had been imprisoned on pedophilia-related charges, were let go in exchange for positions on Putin's invading front lines.
Now, in accordance with the agreement made, if they survived six months of fighting, they would be pardoned and freed from their sentences.
It has already been declared by the mercenary group's leader, Yevgeny Prigozhin, that the first wave of those captives has been freed.
That has led to the phone calls that some parents claim have been made by a mysterious figure who introduces himself as "Major Solovyov".
According to the media, Alexei said, "he asked me, 'Do you have kids?' I responded that we are not located in Russia."
"He continued, 'In connection with the [war], inmates who fought for Wagner have received pardons and will now be free'. [He] said it's dangerous to let children out after 7 pm and said goodbye," he added.
Another Moscow resident received a similar call and was warned, "about the return to Moscow of Wagner fighters".
Attempts are still being made by the police to identify the phone callers.
According to Prigozhin, the Wagner Group was created as a means for prisoners to atone for their crimes.
He has even called for the introduction of a new rule that would mandate a five-year prison term for anyone found guilty of spreading "negative information" regarding the Russian war volunteers.
Additionally, footage of the man dubbed "Putin's chef" inspiring the first round of inmates to leave custody shows him giving a speech.
He said, "don't drink a lot, don't use drugs, don't rape women, do not get up to no good," during the speech.
Alexander Tyutin, 66, who was imprisoned for 23 years after hiring a contract assassin to ruthlessly execute his business partner, his wife, and their two children, is one of the most infamous Wagner Group mercenaries known to have been released.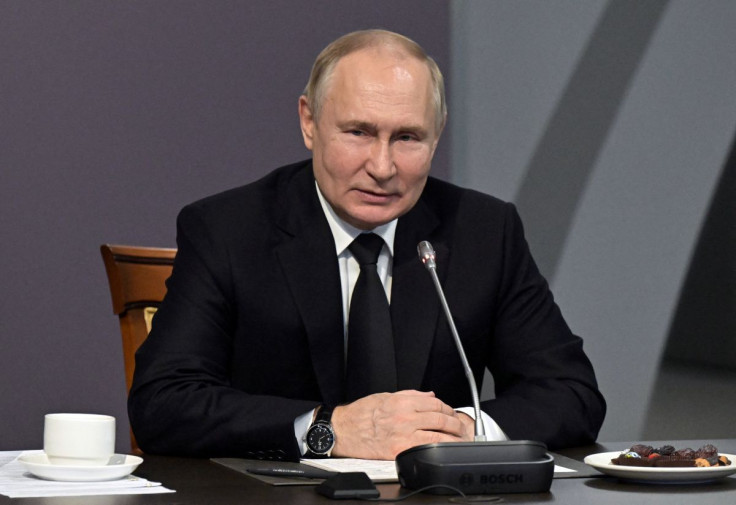 © 2023 Latin Times. All rights reserved. Do not reproduce without permission.