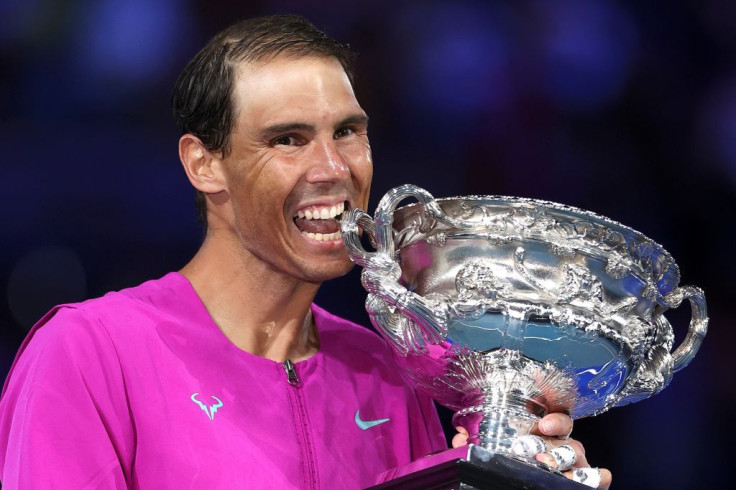 Tennis star Rafael Nadal impressed many with his five-set win over Daniil Medvedev in the Australian Open finals Sunday.
In his post-match press conference, the Spaniard said if we put everything together, the scenario, the momentum, what it means…yeah, it's "probably the biggest comeback of my tennis career."
His Sunday victory made him the first man to win 21 Grand Slam singles titles, according to ATP Tour. Nadal said that at the end, history is about the victory, but the "way that you win the match in terms of personal feelings is different." The thrilled tennis player said that the way he achieved the trophy Sunday night was "just unforgettable, one of the most emotional matches of my tennis career, without a doubt."
Even though he was 0/40 down on his own serve with Medvedev up two sets and leading 3-2 in the third set, Nadal said that he had still retained a semblance of belief that he could stay in contention with the Russian player. Nadal said that in that moment, the situation was critical, "but sport is unpredictable." He just wanted to "keep believing until the end. I just wanted to give myself a chance." That's what he did. He said, "Just fight, just keep belief in trying to find a solution."
He acknowledged the importance of winning his 21st Grand Slam title, but said that his title in Melbourne will not suddenly make him look at his career in a different way. He said that he feels lucky to achieve one more "very special thing in my tennis career."
It's not just him who's happy about the victory. Tennis stars Roger Federer and Novak Djokovic also congratulated Nadal shortly after he won the Australian Open final, according to ATP Tour.
Federer and Nadal kicked off their rivalry in Miami 2004 when the young player beat world number one in straight sets, reported Tennis World USA. Over the next 15 years, the two have battled for the most prominent titles in tennis. But Federer took to his Instagram Stories and said, "What a match! To my friend and great rival Rafael Nadal." He congratulated his rival on becoming the "first man to win 21 Grand Slam singles titles." He said that Nadal's "incredible work ethic, dedication and fighting spirit are an inspiration to me and countless others around the world."
Djokovic sent out his congratulatory message on Twitter.
He said that Nadal winning his 21st Grand Slam was an "amazing achievement. Always impressive fighting spirit that prevailed another time."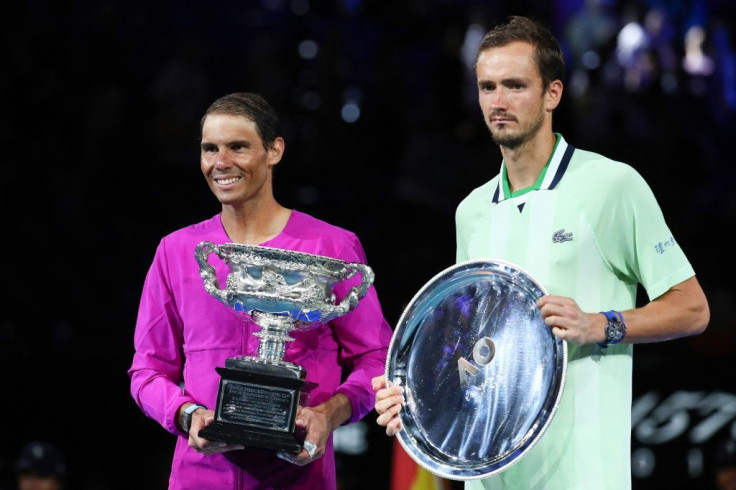 © 2023 Latin Times. All rights reserved. Do not reproduce without permission.