It seems like tennis star Novak Djokovic will not take the "ill treatment" that he got in Australia lightly. He is reportedly discussing with his lawyers about suing the Australian government for $6 million over it.
This comes after he was deported before the Australian Open following a visa battle with the federal government that lasted for about a week, reported Fox Sports. Before getting deported last Sunday, the athlete spent several nights detained in an infamous refugee hotel in Melbourne.
According to The Sun, he is now thinking of suing the government for more than $6 million over it. It is reportedly a figure that includes the almost $4 million in prize money that Djokovic probably thought of collecting by winning the Australian Open for the tenth time.
A source said that it's well known that he and his family feel he was "poorly treated in the quarantine hotel in Melbourne." The source added that the star's mother revealed how the hotel was full of maggots and fleas, and that he was "kept a virtual prisoner."
Meanwhile, three judges who turned down Djokovic's bid to stay in the country to contest the Australian Open shared their reasons for the ruling, reported CNN. The judges said in a statement that Immigration Minister Alex Hawke's decision to eject the Serbian star due to concerns the unvaccinated player could pose a risk to other people's health, was not irrational.
The ruling said that it was open to Hawke to infer the celebrity's presence could encourage anti-vaccine protests, which could help in spreading coronavirus. The judges noted that the minister's decision also included Djokovic's possible influence on those who were not sure about whether to take the jab or not.
The tennis player's problems don't end here. If he remains unvaccinated, he could also be banned from locker rooms across the globe at the few tournaments where he is still allowed to enter. Unvaccinated athletes are allowed to compete at Challenger events in Europe, but they won't be permitted to use any facilities of the tournaments, reported Daily Mail. The other condition is that they must return a negative COVID test after every 48 hours.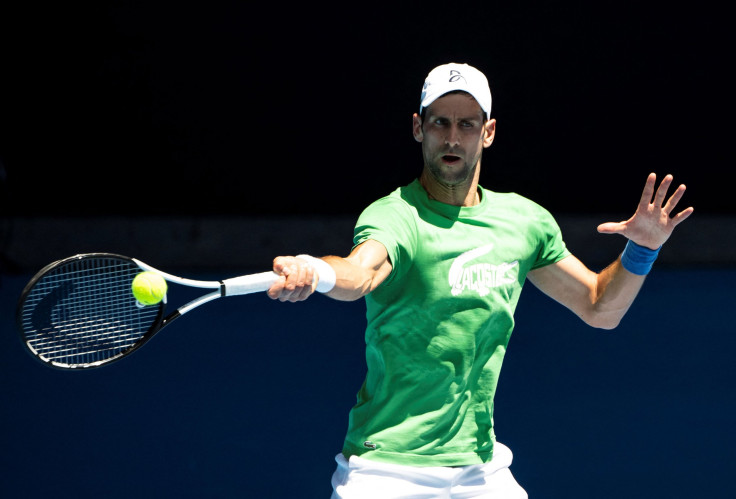 © 2023 Latin Times. All rights reserved. Do not reproduce without permission.