The sophomore season of the hit Netflix series "Narcos: Mexico" is just around the corner, promising yet another screwed-up game of cats and mice. With the Guadalajara drug cartel hankering to conquer the global cocaine trade, fans can expect a drug-fueled, action-packed season focusing on people who attempt to wrest control of a newly emerging drug empire and people who attempt to rip it down.
"Narcos: Mexico" season 2 will pick up where the first season left off, where American DEA agent Kiki Camarena was tortured and served as a catalyst in the war of drugs, and Miguel Angel Felix Gallardo, the "El Padrino" of the cartel, continued his rise to power.
It can be recalled that season 1 wrapped up with Gallardo emerging victorious once again but barely knowing who to trust. By the finale, he started investigating the moles in the Guadalajara cartel—a subject that will be heavily explored next season.
According to series creator Eric Newman, the new season will reveal how the supporting characters in the debut season such as Joaquin "El Chapo" Guzman and Gallardo's nephew, Benjamin Arellano Felix, will climb the ranks of the Guadalajara cartel. "The second season of 'Narcos: Mexico" is a Pandora's box, the contents of which we will struggle in vain, 30 years later, to try and contain," he said.
With no rules and no hierarchies, all things will definitely go wild next season. True enough, the new trailer released on Jan. 30 shows Gallardo ready to usurp the Colombians just to take the reins. "The Americans will try to stop us, but they will fail," he asserts. "Now you'll see what happens when the cage breaks open and all the animals run free," he adds.
As the new season plays up the emerging drug empire, fans can expect to see the return of the entire cast from season 1, including Rafael Cara Quintero Felix's girlfriend Isabella Bautista and El Chapo. Mexican actor Alberto Zeni will also join the gang next season as Amat Palacios, a former cop in Mexico who has close ties with the U.S.
In a recent interview, Zeni revealed that his character would make a deal with Walt Breslin in season 2, in which if he helps the rogue DEA team infiltrate Mexico, he would help release his brother from prison. Zeni also teased how Kiki's death in the previous season could be tied to his character. "It's not revenge. It's more about finding out what really happened. Why this DEA agent, who wasn't supposed to be where he was, ended up getting killed," he explained.
"Narcos: Mexico" season 2 arrives on Feb. 13 on Netflix.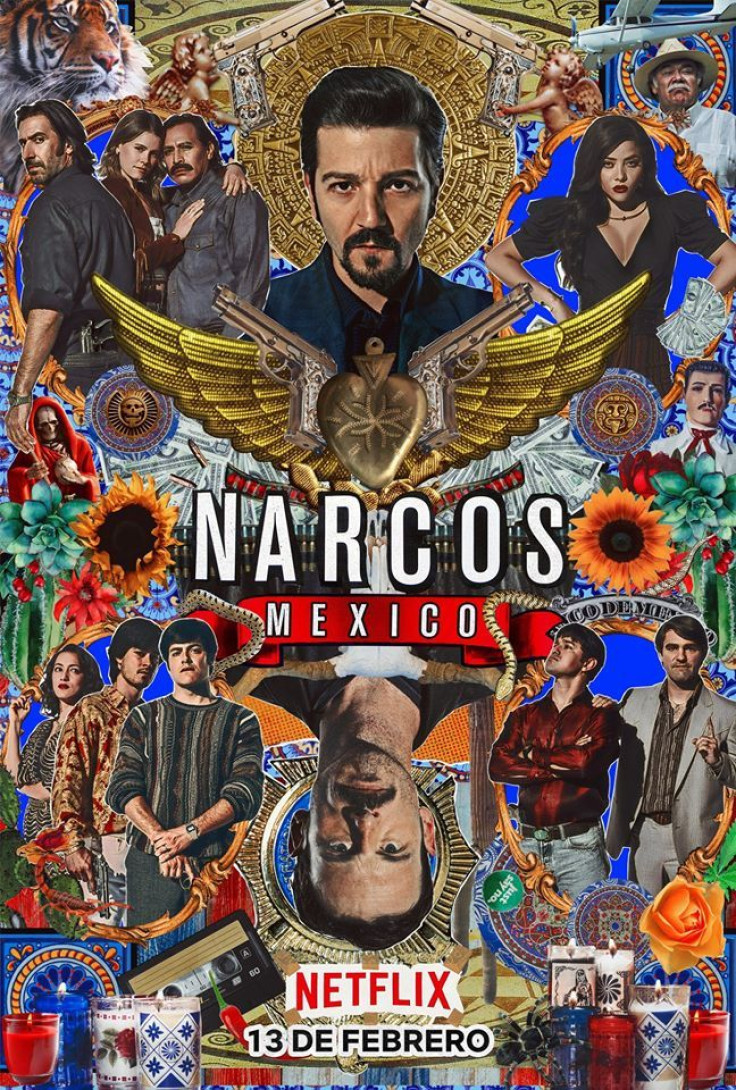 © 2023 Latin Times. All rights reserved. Do not reproduce without permission.