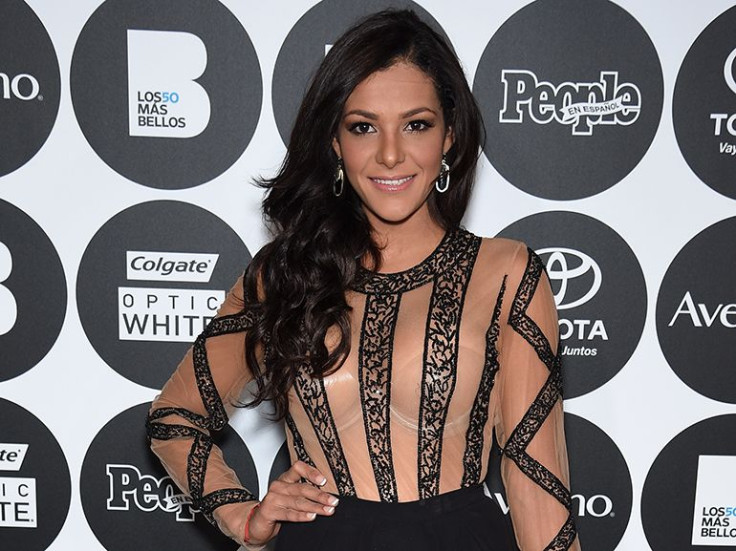 "Nuestra Belleza Latina," the longest-running reality beauty competition on U.S. Spanish-language TV came back with a twist: "Nuestra Belleza Latina VIP," where 12 former finalists return to the show for a second shot at the coveted title. Honduran beauty Nathalia Casco (who was one of the most controversial contestants) spoke to People en Español on why she abruptly left the show and why it was not a publicity stunt on her part, as many people thought.
"I hadn't slept since the night before and I got home until 12 AM to see my daughter [Daniela]. When she opened her eyes the first thing she saw was me and she got really happy. Now I was able to take her to school," Casco explained. In addition to wanting to reunite with her daughter, she said the competition and exhaustion were factors that also played in.
Casco insisted this had nothing to do with publicity as she "really wanted to get that crown for the audience that has supported me so much, and has been there to vote for me." She said this was the 10th time the audience had saved her from the 'Danger Zone' and she really wanted to see "a woman who is a mother getting the opportunity to win."
According to Casco, she has not had time to process everything that has gone down and constantly asks God for guidance. "I haven't even had the chance to look at my social media and talk to people about what happened," she explained. "I feel so embarrassed with the audience that supported me so much, all of it for this to end up happening, but I really missed my daughter."
When asked if she would return to the show, Casco said she was not sure, especially because she hates to play around with the audience's feelings. "It's something I haven't had the chance to talk to anyone about… Last year I was also in the Danger Zone and people suffered as much as I did. They're there voting and voting, and I think it's unfair."
© 2023 Latin Times. All rights reserved. Do not reproduce without permission.