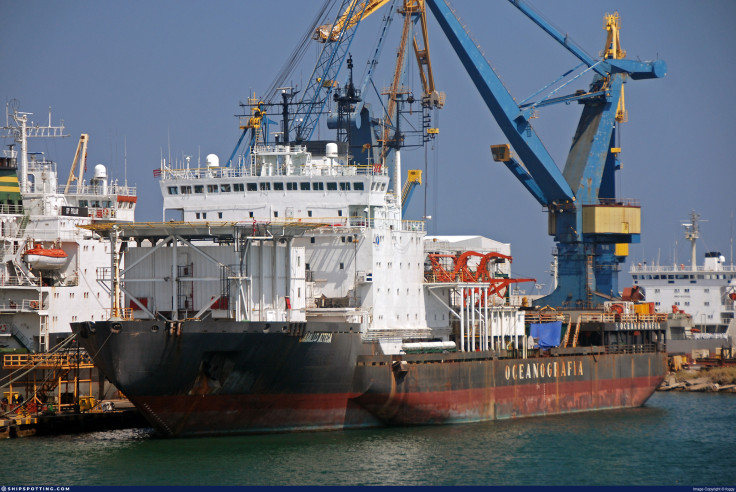 Authorities in the Mexican state of Campeche are investigating the disappearance of Caballo Azteca, an offshore support vessel involved in an ongoing labor dispute between Oceanografía, an oil services firm in insolvency proceedings, and a group of ex-workers.
According to counsel representing Oceanografía, the company filed a lawsuit alleging fraudulent transactions by government officers and former workers to put the ship up for sale.
"Given that Oceanografía is going through an insolvency proceeding, there is no way that any assets it owns can be put up for sale or auction," said Doryan Francisco Rodríguez, an attorney with Lexius, the law firm representing the Mexican corporation.
In the lawsuit filed with Campeche's Attorney General Office, Lexius claims the ship was commandeered by a local businessman who then sold Caballo Azteca on two occasions, one of them for some $800,000.
Lawyers say local officers and ex Oceanografía workers were involved in these operations.
Rodríguez says staff from Campeche's Labor Conciliation and Arbitration Board are involved in the case as they permitted "violations to Oceanografía's insolvency proceedings."
"This public agency has given in to the whims of the workers, leaving aside the legality of its actions," said the lawyer.
Oceanografía was for many years a favorite of Petróleos Mexicanos, the country's state company known as Pemex.
In 2014, however, the federal government seized the oil contractor over alleged loan-fraud operations.
The company was declared bankrupt the same year, a situation that was supposed to halt any process in relation to its assets without a bankruptcy court order.
Caballo Azteca is an offshore oil vessel that was floated in 1987 at the Kherson Shipyard in Ukraine, commissioned by the then USSR government and first named Aleksei Chikirov.
Oceanografía acquired the vessel in 2002, then named Deepwater Supply 1, and renamed her Caballo Azteca.
© 2023 Latin Times. All rights reserved. Do not reproduce without permission.