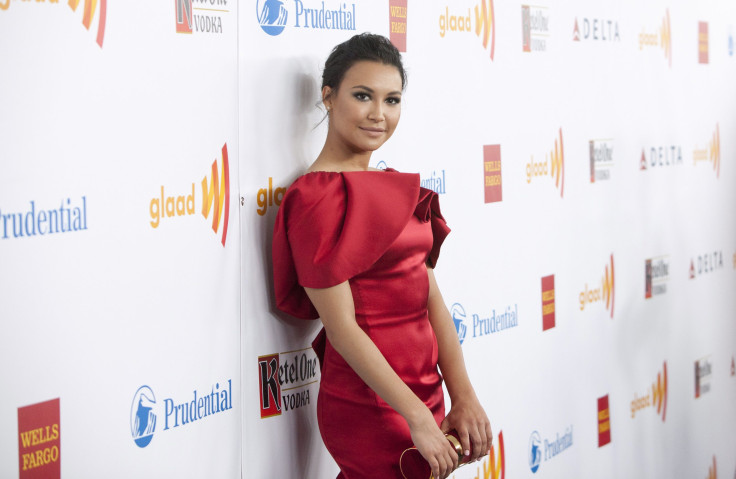 Just a few weeks after announcing her pregnancy, Naya Rivera was spotted sporting the most adorable baby bump! The "Glee" actress was seen leaving a business meeting in Hollywood dressing casual chic in a form-fitting black dress with a leather jacket hanging on her shoulders. We must say a pregnant Rivera is just as fashionable as ever. However, her best accessory is that little bun in the oven. Check out the glorious baby bump in the pic below:
Rivera revealed her and her husband, Ryan Dorsey, were expecting their first child in late February on her website.

While the Latina beauty is apprehensive about motherhood, her former cast mates agree she'll be a wonderful mommy. E! News caught up with Jenna Ushkowitz, who plays Tina Cohen-Chang on "Glee," in Los Angeles where they asked about Rivera's recent pregnancy reveal.
"I found out through her Instagram and I texted her, and I said, 'Oh my goodness, what's going on?'" Ushkowitz said. "I know she's wanted one for a long time and she just gor married."

"I wish her the best," Ushkowitz continued before adding, "And she's going to be a great mom."

Meanwhile being pregnant hasn't slowed down her with ethic. According to TMZ it is being said that Rivera is on a short list of actresses and comediennes to nab the spot of Kelly Osbourne on E!'s "Fashion Police." Wetpaint reports that the other candidates include Christina Milian, 'Real Housewife' NeNe Leaks and Khloe Kardashian.
If Rivera gets the job this will definitely keep her busy this year as she already has a regular recurring role on Lifetime's "Devious Maids."
© 2023 Latin Times. All rights reserved. Do not reproduce without permission.