The 2003 NBA Draft was one of the richest pool of talent that hoop junkies will recall. Also, it was the year when LeBron James entered the pro ranks.
Aside from the current Lakers star, there were other notable names there. That list included Carmelo Anthony, LeBron James and Dwyane Wade, all ironically who went on to become the four-time NBA champion's teammates.
All were selected in the top five of the 2003 NBA Draft although there was one curious name selected second to James – Darko Milicic. The Serbian was selected second that year by the Detroit Pistons, setting a high standard considering he was selected next to James and ahead of Anthony, Bosh and Wade.
Although Milicic was part of the 2004 Detroit Pistons team that won the NBA title, the 7-footer never really carved a name for himself.
His career averages were hardly eye-popping as well. In 468 games, he averaged just 6 points and 4.2 rebounds. The best he produced was for the Orlando Magic in 2007 where he normed 12.3 points, 4.6 rebounds and an assist in 4 games.
To get more insights on Milicic, sports journalist Nenad Ranovic weighed in on what went wrong for Milicic when he appeared on Sports for All PH hosted by Vincent Juico and this writer last Jan. 29.
"Darko is an impulsive guy. He is also a very good guy and a nice man," Rankovic started. "I think that money, came so early for Darko. He comes from a small country and then one moment [he gets] big money. America, USA, nightlife and everything [was just] gone," he added.
This writer asked if it was a case of losing focus to Rankovic, something that would have resulted in a better career. The Serbian sports scribe agreed.
"Definitely, focus was his problem. He could have had a better career. He had a lot of talent, had a lot of basketball but focus was his big problem," Rankovic quipped.
Before he was drafted second overall in the 2003 NBA Draft, Rankovic was asked how the 7-footer played before making it to the NBA.
"He played really good here in Serbia. I think that his career was something similar like Nikola Jokic," Rankovic stated.
In 2017, Milicic was interviewed by Serbian outlet B92. He mentioned that he is now working on his farm, something that allowed him to realize his culpability in his failure to show his true potential on the basketball court.
"I'd do a lot of things differently now. It's true I ended up on a team trying to win a ring, which rarely happens to a No. 2 pick, but in the end we're all looking for excuses. I could say I didn't get a proper chance, but that's simply an excuse; … My approach was completely different. As a No. 2 pick coming from Europe, I thought I was sent by God, so I got into fights, got drunk before practices, spiting everyone, but I was spiting myself," Milicic said back in 2017.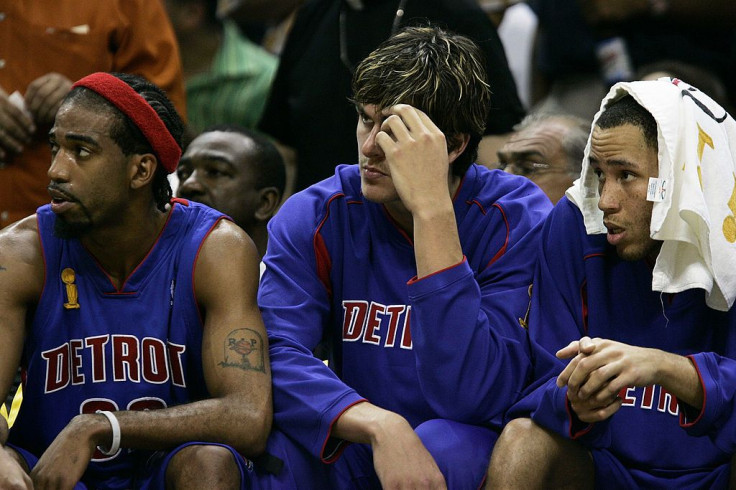 © 2023 Latin Times. All rights reserved. Do not reproduce without permission.