Tampering is a serious offense in the NBA and the league has issued stiff sanctions for teams found to be guilty of it. The latest ones to suffer from it are the Chicago Bulls and the Miami Heat.
According to Adrian Wojnarowski of ESPN, the NBA will force both the Bulls and the Heat to forfeit their next available second-round draft picks.
The picks were part of the sign-and-trade deals involving Ball and Lowry, talks of which may have been done too early.
Compared to past punishments, critics feel that the Bulls and the Heat got off easy. But the reason behind that is that both teams cooperated fully during the investigation.
A harsher penalty could have seen each team getting fined a whopping $10 million or possibly suspending team executives.
Considering the second-round picks were stripped away from them, such may not matter. Although there is no telling what kind of talent would be available in the next drafts, both teams still got the main asset from the said trades.
Lowry was acquired by the Heat in a sign-and-trade with the Toronto Raptors. Miami also dealt Goran Dragic and Precious Achiuwa for the rights to Lowry.
On the other side, the Bulls got Ball from the New Orleans Pelicans in exchange for Garrett Temple and Thomas Satoransky. The 24-year old first signed a four-year $80 million contract before he was shipped to New Orleans.
But overall, the punishment is likely to be up for debate. Most feel that the NBA was too lenient and something that other teams may try in the future. But then again, it may be a one-time thing for the league – meaning they would keep a closer eye on other deals especially when it involves high-profile players.
Curiously, the Heat disagreed with the decision even if most felt it was too lenient. Regardless, the South Beach squad is moving forward and focusing on the current NBA wars.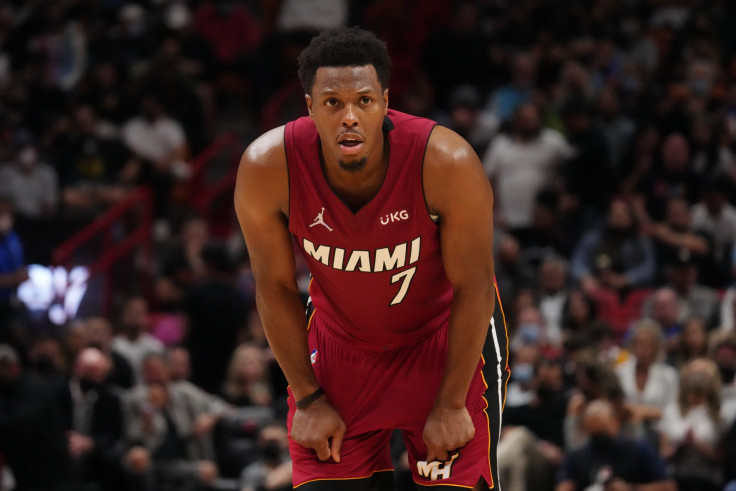 © 2023 Latin Times. All rights reserved. Do not reproduce without permission.