The Dion Waiters-Miami Heat saga continues.
The controversial guard stood his ground about his shape and state mentally, implying that he is ready to step and compete on the court anytime despite his long layoff.
In a report by Donna Ditota of Syracuse.com, Waiters said, "I'm not going to lie to you, I'm in a great place."
The seven-year veteran took the day off to visit his former university and coach Joe Boeheim as Syracuse was scheduled to play against Seattle. Then again, Waiters knew he could count on Boeheim especially on unraveling a daunting riddle such as his situation right now.
"I just wanted to come up and talk to Coach. I know that's a person who will always be there for me if I ever need anything. It's a chance for me to come up, be around, talk to the coaches, things like that. And that's important." Waiters said.
Sounding positive, the 27-year old cager from Pennsylvania still sees the light at the end of the tunnel. He said, "I can only control what I can control at the end of the day, so some things you just can't allow to take your head the other way, some things happen for a reason. If you stay locked in, if you believe and trust in yourself, trust in the work you put in, you know, it's a minor setback. It happens. It's life. You learn from it. The only thing I can do is move forward. Stay focused. Stay even-keeled. Let everything else take care of itself."
Just last week, Waiters was slapped with a no-pay 10-game suspension after he was reported to have consumed a THC-infused edible while on the team's flight from Phoenix to Los Angeles that had him suffering a panic attack. The Heat management tagged the act as "detrimental to the team."
Fans jeered at the incident.
In a statement released by the team, the Heat said, "We are very disappointed in Dion's actions this season that include the very scary situation on Thursday night, and grateful that the outcome wasn't worse."
With this second suspension, Waiters is expected to waste about $1.2 million of contract bonus, an amount he could have received if he had not been placed into disciplinary action.
The Heat has been playing outstanding basketball to date even without Waiters. Being able to get back into the flow after the suspension is one thing, but getting a crack back into Erik Spoelstra's rotation is another. This tale has not reached its punctuation yet. Stay tuned.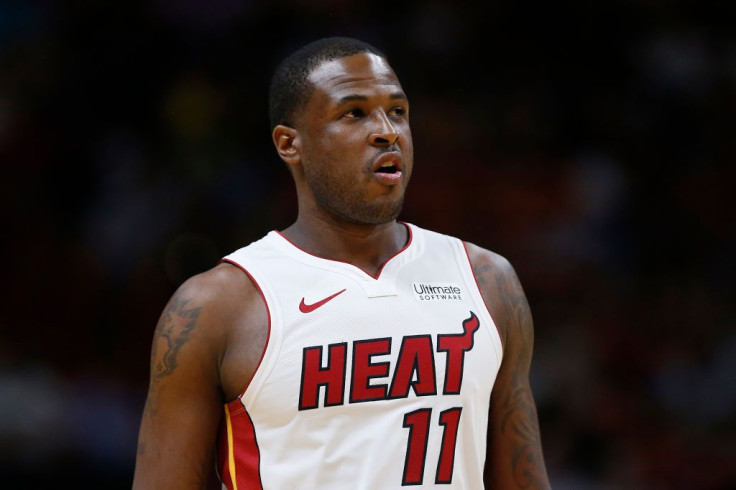 © 2023 Latin Times. All rights reserved. Do not reproduce without permission.