The Los Angeles Lakers are aware that the best to hope for is to go deep into the NBA Playoffs via the long route. They will have to do it through the play-in tournament and need to make sure that their top stars are well-rested.
That includes LeBron James who will reportedly miss the Lakers' upcoming showdown with the Philadelphia 76ers.
This development would be a momentum-stopper for the Lakers who continue to struggle in what is obviously a disappointing season. James will get more rest to allow the lingering soreness and swelling in his left knee to get better.
Despite the injuries that he has been carrying, James continues to unravel marvelous performances. He has been breaking individual NBA records which could be a sort of consolation for him if the Lakers fail to finish credibly this season.
James is achieving this despite being 37-years-old. Aside from him, also missing games this season is Anthony Davis.
The 6-foot-10 center has been sidelined with a mid-foot sprain. However, there is growing optimism that he could return at some point.
He with Kendrick Nunn, someone who has yet to play a single regular-season game, is reportedly progressing in rehab. However, an exact date on when either or both can play has yet to be known.
The Lakers have about 10 games left in their schedule as of this writing and would best prepare for the grind of the NBA playoffs. That starts with the play-in tournament which may be daunting for the purple and gold considering the tough competition of other teams in the Western Conference.
With Russel Westbrook still struggling and likely gone after this season, the Lakers will need someone to step up. Without James and Davis, that player could rise to challenge against the Joel Embiid-led Sixers.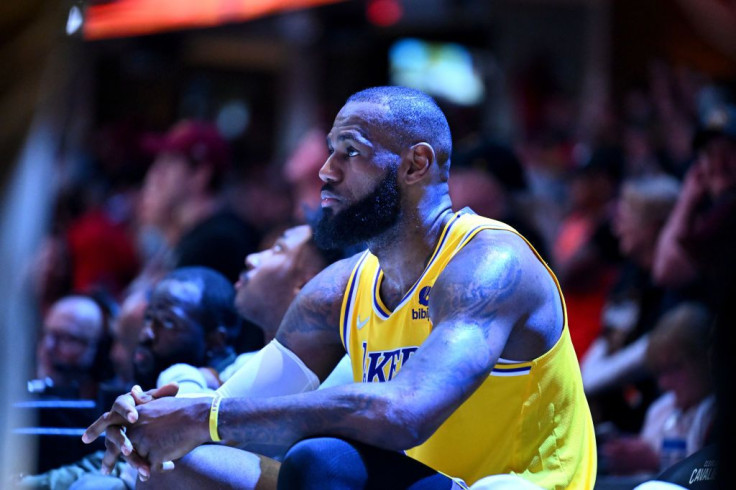 © 2023 Latin Times. All rights reserved. Do not reproduce without permission.