The Oklahoma City Thunder made a curious move a couple of days ago, signing Lindy Waters III to a two-way contract.
Waters went undrafted in the 2020 NBA Draft and spent time in The Basketball League. Aside from that, the 24-year-old had a stint in the G League for the Oklahoma City Blue before eventually getting a call from the Thunder.
To most, Waters is a virtual unknown. However, one person who can probably shed more light on who this 6-foot-6 cager is and what he can do is TBL president David Magley.
Magley, a former NBA player himself, gave some insights on who Lindy Waters III is and compared him to Thunder rookie Josh Giddey.
"Lindy is 6-foot-6, he is really athletic. He's a native American descent. He went to Oklahoma State. Four years he started at Oklahoma State and he plays like the kid from Australia (Josh Giddey) except that the kid from Australia was a pro at 16," Magley said when he appeared on the Sports Bytes PH podcast last Feb. 13.
In the eyes of Magley, Waters plays a lot like Giddey. However, he pointed out some better things that the Oklahoma native can do over the Australian rookie.
"So here, you got a 19-year-old who just broke LaMelo Ball's record as the youngest guy to ever get a triple-double. And when I was watching him, he plays like Lindy. Lindy is a little bigger but maybe shoot it better and may be a better athlete but he is 24. And what happens in the NBA, they want you at 19 and not 24. So the fact that he is even getting a look is remarkable and a testament to him," the 62-year-old former commissioner of the National Basketball League of Canada.
Magley hopes that the Thunder give Waters a fair shot. But the fact that he was given a two-way deal is promising.
"If they give him a fair shot, he is going to stick for a long time. They signed him to a two-way which means they are planning to keep him in the program for a while," Magley quipped.
"Lindy is born and raised in Oklahoma, getting to play for his hometown team, went to Oklahoma State. Man, he is everything that's good about the NBA. You've got to keep Lindy around," he added.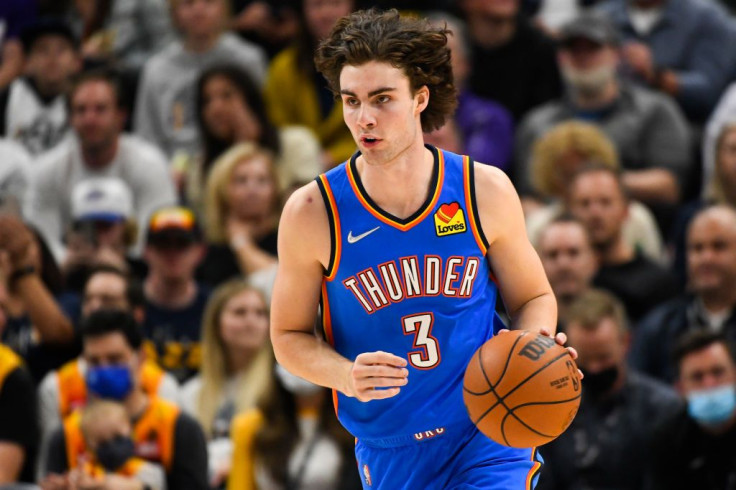 © 2023 Latin Times. All rights reserved. Do not reproduce without permission.