The Los Angeles Lakers continue to grope for form and the only asset that they may be able to give up for a quality exchange is Talen Horton-Tucker.
One player that pundits feel would make sense for the purple and gold is Josh Richardson of the Boston Celtics.
The 28-year-old swingman is averaging 9.7 points, 2.8 rebounds and 1.5 assists in 24.7 minutes of action. But it is his outside sniping that could help the embattled franchise, owning a 48.1% clip from the field and 39.7% from beyond the arc.
Further, moving out Richardson could help the Celtics in a financial sense.
Boston is above the luxury tax line by $2.8 million and dealing out Richardson would save them roughly $2.1 million.
Hence, a deal involving Richardson and Horton-Tucker would make sense. But then again, Boston could ask for more than just a standard swap.
The Celtics may ask for a future pick from the Lakers. Los Angeles is a first-rounder for 2027 and pundits feel that this could seal the deal.
If the Lakers are direly interested in Richardson, this could be the way to go. Multiple reports claim that the Lakers want the former second-round pick in the fray, someone who can address the needed firepower the Lakers are missing.
Horton-Tucker has struggled this season and is seen by most as someone who has limited to no interest. Hence, It all now depends on how the Lakers will try to pursue a trade. That future pick is probably the only thing left, meaning Rob Pelinka and Lakers management need to come up with a decision by 3:00 p.m. ET on Feb. 10.
The Lakers have yet to come up with a consistent showing, a reason why they are currently at the 9th spot of the Western Conference standings with a 26-19 win-loss record.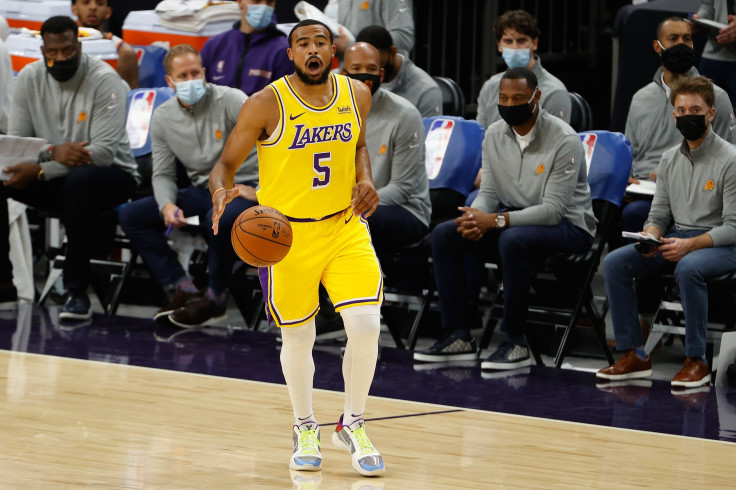 © 2023 Latin Times. All rights reserved. Do not reproduce without permission.