The Philadephia 76ers could use a reliable point guard right now and there are a couple of them available in the market. But if Philly wants someone who can immediately create an impact, that guy would have to be Chris Paul.
However, there are several things to consider about CP3. One is that he is already 35-years-old and could be in the last stretch of his NBA career. If his current deal is to be followed, that means he could be good for at least two more seasons.
Speaking of contracts, that is another problem. Paul has roughly $85 million remaining for the next two years. He is due $41 million this coming season, numbers that the Sixers may not be able to squeeze in their salary budget. But then again, they can always unload some of their players. One name that would hardly come as a surprise right now is Ben Simmons.
According to Brian Windhorst, the Sixers are one of the teams over in the Eastern Conference considering Paul. The other team is the New York Knicks, a team determined to bounce back next season.
But the Sixers and the Knicks are in different situations. The Knicks have cap space to take in a star although that would likely deprive them of getting more stars in the mix. In all, New York would also need to unload some players to take the 10-time All-Star in.
If Paul ends up in Philly, he would be reunited with former coach Doc Rivers. Both were together with the Clippers from 2013 to 2017. But as most know, those campaigns failed to gain much ground. Aside from Paul, notable figures for the Clips at that time were Blake Griffin and DeAndre Jordan.
Paul is coming off a good season with the Oklahoma City Thunder, something that has spurred interest from several clubs. Aside from the 76ers and the Knicks, the Clippers are also looking at the possibility of reuniting with Paul.
Kawhi Leonard appears to be leading the campaign but also need to find ways to squeeze in Paul and his huge contract. But if CP3 does get on board, it would be perfect. He has yet to win an NBA title so that could happen with the Clippers next season.
The Phoenix Suns have also been linked to the 6-foot-1 guard, a team in the same predicament as the Knicks. But if Paul were to choose, it would be wise to join a contender. With his NBA career winding down, winning a championship ring is perhaps the only thing missing from his basketball resume.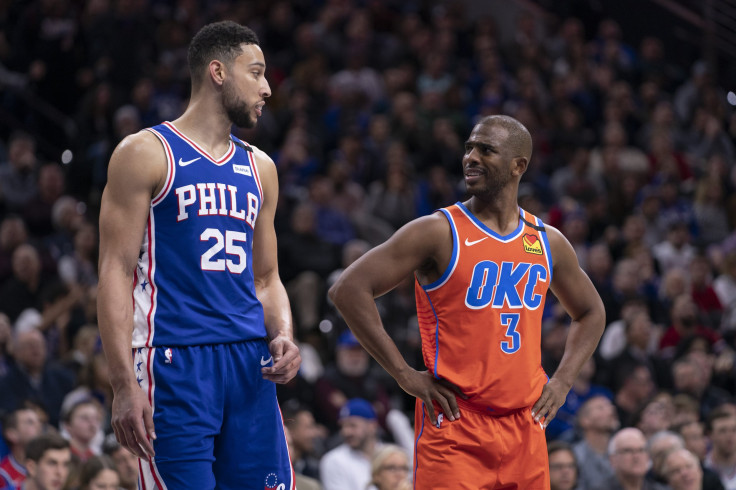 © 2023 Latin Times. All rights reserved. Do not reproduce without permission.