Chris Paul knows that his playing days in the NBA could be over once his current deal runs out. This is with the assumption that it will be his last contract. Regardless, the 10-time All-Star is making the most out of it. Living proof of that was his performance with the Oklahoma City Thunder last season.
Already 35-year-old and often dealing with an injury, not most expected Paul to still play at the same level. CP3 proved everyone wrong. His efforts helped the Thunder reach the NBA playoffs when most never gave them a chance.
The thing to note here is that while Paul had good numbers, it was his leadership that was in full display. He played in 70 regular season games averaging 17.6 points, 6.7 assists and 5.0 rebounds in 31.5 minutes of action per Basketball-Reference. Those were not bad numbers and the Thunder inadvertently got their money's worth despite being in rebuild mode.
Now, it comes as no surprise that several teams are exploring trade possibilities involving the fourth overall pick of the 2005 NBA Draft. The Phoenix Suns were the last team to be linked to him. Before that, it was the Los Angeles Lakers. But now the Los Angeles Clippers have entered the fray.
The Clippers turned to Patrick Beverley for playmaking duties but something was missing. He lacked the offense but was oozing with energy. Paul is undoubtedly in a different class regardless of how old he is right now.
Kawhi Leonard is at the front of a CP3 return to the Clippers fold per Ryen Russillo in one of his podcasts. The two-time NBA champion is wooing Paul to return to Los Angeles but doing so will not be that easy. There is roughly an $85 million deal standing in the way.
The Clippers may have to deal out some players to get Paul. Another option is a buyout with the Thunder. However, the numbers on the buyout will need to be big for CP3 to agree.
Los Angeles knows it would do well to get a tested guard in Paul back to the fold. But right now, they have to skim options if they are bent on reuniting with Paul who suited up with the Clips from 2011 to 2017.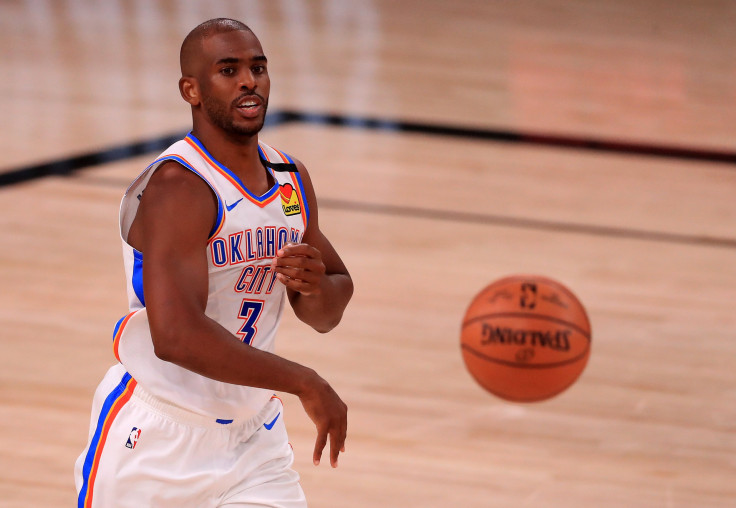 © 2023 Latin Times. All rights reserved. Do not reproduce without permission.