The 2020 NBA Draft is fast approaching and teams are scampering for deals. The Golden State Warriors are open to trading down the coming draft and the Dubs have been getting offers. The only problem is that none of the offers have tickled their fancy, meaning clubs who want the rights to the second overall pick need to do better.
According to Brian Windhorst who appeared on the latest episode of "The Jump," the Warriors are open to moving down the 2020 NBA Draft. Unfortunately, the packages are interesting but none have convinced them to seal a deal.
"They have been offered some interesting packages from what I have been told, but nothing that has struck their fancy just yet," Windhorst said.
The Minnesota Timberwolves and the Warriors are picking first and second respectively. But probably aware they could get good deals with existing players or future picks, both clubs are listening to offers from other teams. Both teams have yet to approve a deal though there is time to spare. The 2020 NBA Draft happens on Nov. 18.
Up for grabs are LaMelo Ball, Anthony Edwards and James Wiseman. Ball, despite his woeful handling of interviews, remains the favorite to be this year's top pick. The only question now is on whether it will be the T-Wolves and the Warriors picking first and second. Only a deal would alter that and some teams have expressed interest in moving up the 2020 NBA Draft.
Among the teams who could move up include the Chicago Bulls, Detroit Pistons and the Oklahoma City Thunder, ESPN reported. The New York Knicks, Dallas Mavericks and Boston Celtics have also been mentioned as clubs open to moving up as mentioned in past reports here on Latin Times.
As far as the Warriors moving down the draft, it makes a lot of sense. Among the sensible targets for them include Deni Avdija and Onyeka Okongwu. However, that also depends on how far down they would fall. In any case, a deal with the Dubs will likely include a player and/or a future asset. That could be worth more to the Warriors over who they can land in the 2020 NBA Draft.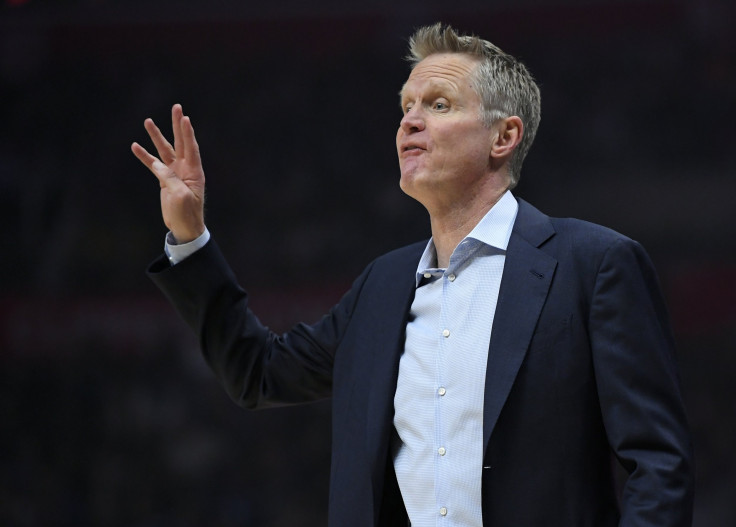 © 2023 Latin Times. All rights reserved. Do not reproduce without permission.