The year is about to end and Ben Simmons has yet to find a new home. The 25-year-old has been on and off the NBA trade rumor mill but it appears that the number of teams interested in the former NBA Rookie of the Year is swelling.
Surprisingly, there are two teams interested in the 6-foot-11 cager. These are the Los Angeles Lakers and the New York Knicks.
They join a long list of teams also keeping tabs with the Ben Simmons situation such as the Minnesota Timberwolves, Portland Trail Blazers, Sacramento Kings, Indiana Pacers and the Cleveland Cavaliers, Shams Charania of The Athletic claimed.
A trade with either the Knicks or the Lakers won't be easy. Remember that Sixers president Daryl Morey wants a top star and the closest to that is Julius Randle. Although he broke out last season, it has not exactly been a good year for the 27-year-old forward.
Tom Thibodeau does have a plethora of players but none appears near the caliber of Morey's liking.
The Lakers would also not make sense. That is unless the trade would involve LeBron James, Anthony Davis or Russell Westbrook. Most know that the purple and gold don't have the cap space and perhaps only Westbrook would make sense.
But the problem is that Morey does not appear to be interested in the former NBA MVP in exchange for Simmons, NBC Sports reported. Westbrook has had his moments but, in general, has not meshed with the Lakers' system.
Another scenario could be a multi-team trade involving Westbrook. But rather than go that route, Philly could always do a straight trade with other teams to avoid complications.
The NBA trade deadline is in February and there is a chance that Simmons could get his wish. The only question now is that with Morey's set preference, there is no telling who and what kind of player will finally settle this dragging issue involving the Australian cager.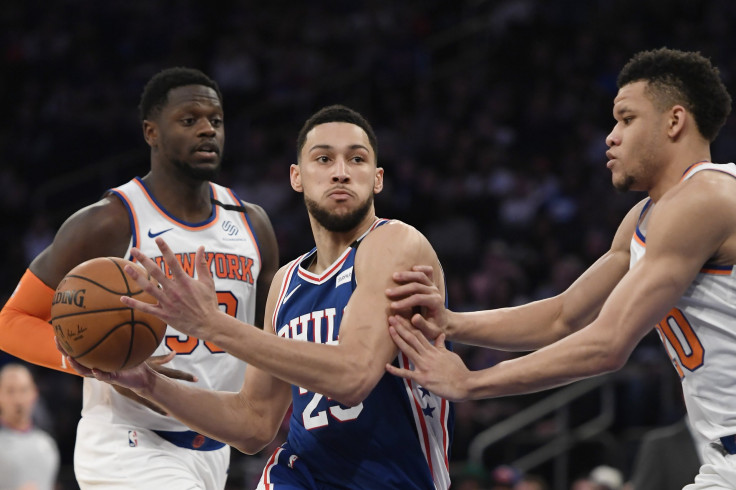 © 2023 Latin Times. All rights reserved. Do not reproduce without permission.