The Brooklyn Nets look formidable but losing a big man like DeAndre Jordan may tilt the oddsmakers' forecast.
Word is getting around that it would be surprising if Jordan is still around this 2021-22 NBA season with Brooklyn. He was allegedly already shopped during the NBA Draft but there were no takers.
But the fact that he is being offered hints at ties possibly being severed soon. The only question now is where and how will the 33-year-old player exit the Brooklyn Nets?
A look at Spotrac shows that Jordan still has 2 years left in his current deal. He is set to make $9.9 million this coming season and another $9.8 million for the 2022-23 season before becoming an unrestricted free agent.
His numbers have dipped considerably since joining the Nets. It was only to be expected considering the main focus of coach Steve Nash is Kevin Durant, Kyrie Irving and James Harden.
The Nets will want to trade Jordan to get something in return. A buyout is also possible but Brooklyn may use that as a final recourse if all else fails.
At this point of the year where most NBA teams are at training camp, it will be interesting if the Nets can get something done. If they decide to move on without Jordan, they would have a big hole in the middle.
The only other center on the roster is DayRon Sharpe although Nash could always opt to go small-ball. Durant could be in the middle or there are other tall power forwards such as Nicolas Claxton or even Blake Griffin who could man the slot.
Multiple teams could use Jordan to man the middle but his salary is in the way. Some teams still have cap space to space but the question there is who can they offer that would be of interest to the Brooklyn Nets?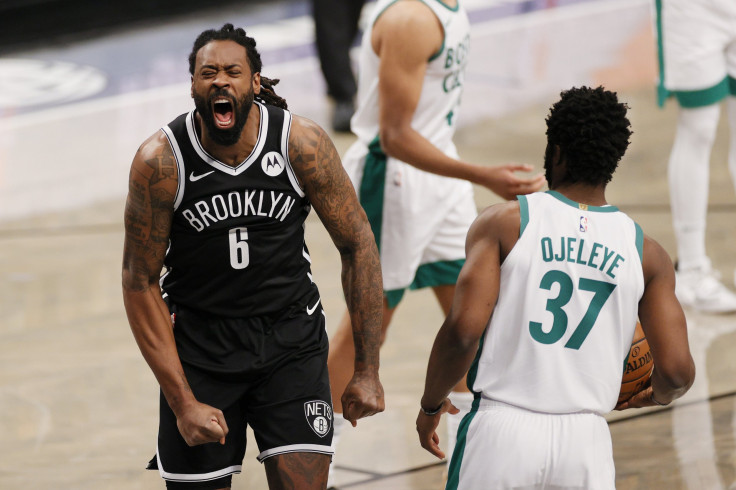 © 2023 Latin Times. All rights reserved. Do not reproduce without permission.