Kemba Walker is eager to see what will go down in the offseason to figure out what his next NBA career step will be.
The 31-year-old has been purposely sidelined for the rest of the 2021-22 season, easily hinting that he will have to find a new home in the summer. But the big question is where?
Such is the question up in the air for the four-time All-Star after things didn't work out between him and the New York Knicks. His productions show a better picture.
Since entering the league, Walker has suffered career-lows this NBA season. He played in only 37 games, averaging just 11.6 points, 3.5 assists and 3 rebounds.
These numbers were worse than his rookie season where he only normed 12.1 points, 4.4 assists and 3.5 rebounds. He was not a good fit in Gotham and now needs to wait until the summer to find a new home.
There is no telling which team would take a chance on Walker who has had his share of injuries. One team that could take him back is the Charlotte Hornets, a club where he played for eight seasons.
An unnamed source claims that Walker has been training in Charlotte. Also, his mother still resides there so a return to "Queen City" could make sense, the New York Post reported.
But given that the Hornets are now loaded with guards, a reunion with Walker may not be similar to before. The best to expect is seeing the 9th overall pick of the 2011 NBA Draft serve as a backup.
LaMelo Ball and Terry Rozier are manning the backcourt so Walker is likely to come off the bench. The 31-year-old could mentor Ball and mold him into the guard that can make it in the NBA.
The reunion is something to ponder but seeing Walker back in Charlotte points to him serving as a backup unless he proves he deserves to be a starter anew.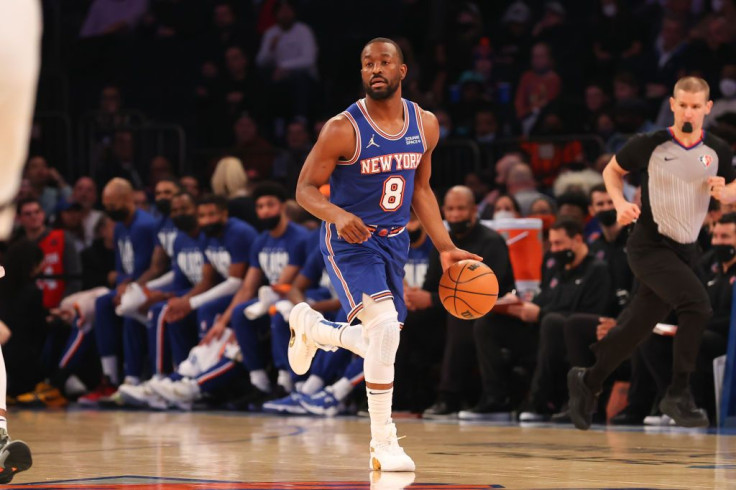 © 2023 Latin Times. All rights reserved. Do not reproduce without permission.