The Miami Heat will be looking to inject youth next NBA season and one target is reportedly Jerami Grant. The 26-year-old forward also had a good playoff run for another surprise team, the Denver Nuggets.
Multiple outlets claim that the 6-foot-9 forward is opting out of his deal with the Nuggets and plans to check NBA free agency. Grant is set to make $9.3 million with the Nuggets if he picks up his option. But it appears will take a chance and listen to offers after a fine showing for Denver last NBA season.
There is no question that several clubs will be looking into his availability. And one team that is curiously on the list is said to be the Heat, Barry Jackson of the Miami Herald reported. The South Beach squad surprised many when they reached the NBA Finals.
Miami was not among the touted teams last season but found a way to rebuff critics. They took down fancied teams one after the other and gave the Los Angeles Lakers a good fight in the NBA Finals. With the Heat obviously on the right track, team president Pat Riley knows that the club is perhaps a couple of players away from being another powerhouse squad.
Jimmy Butler has proven to everyone that he has what it takes to rank among the NBA's superstars. But it remains that he cannot do it alone. The team does have a promising young core in Tyler Herro, Duncan Robinson, Bam Adebayo and Kendrick Nunn. Grant could fit in well with that cast though Miami is not the only one in pursuit of the 26-year-old player.
Grant averaged 12 points, 3.5 rebounds and 1.2 assists in 26.6 minutes with the Nuggets last season. He also owned a 53.7% shooting clip from the field and 38.9% from beyond the arc according to Basketball-Reference.
If he does join the Heat, Grant could be part of something big. Miami is expected to make another run at the NBA finals, gaining the experience that makes them a team to watch for the 2020-21 season.
Grant also looms as a viable replacement if Miami parts with Jae Crowder. Though he had a fine performance and is open to returning to South Beach, taking in a younger Grant could be better for the long-term plans of the Heat.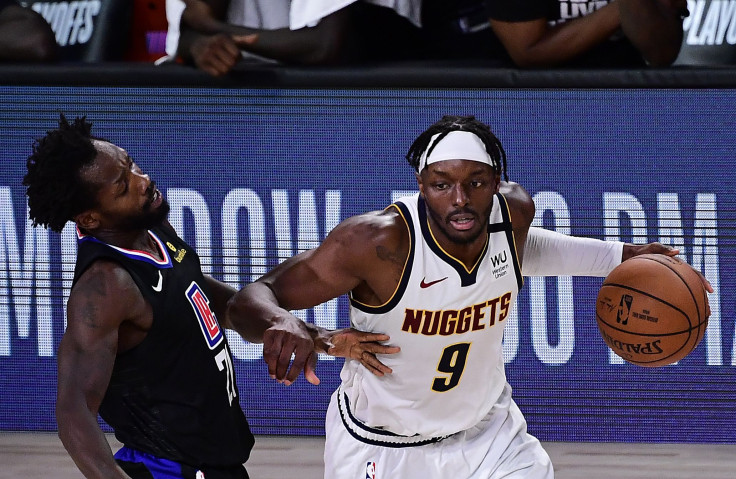 © 2023 Latin Times. All rights reserved. Do not reproduce without permission.