In the NBA, most of the attention has been on Kyrie Irving and Ben Simmons who have not yet played a single minute. However, there are still other players who have not played this season such as John Wall of the Houston Rockets.
The five-time All-Star is still a Houston Rocket, sitting out as part of his agreement with the team until a suitable NBA trade comes along. As of this writing, nothing has come close to that.
Sports pundits are now speculating that there is a chance that Wall may not see a single minute of action this season unless the Rockets pull off something. A prime reason that is making it hard for Houston to pull off a deal is the roughly $91.6 million owed to the 31-year-old guard.
Wall is due $44.3 million this season and $47.4 million for the 2022-23 season. He does have a player option although giving up that huge money is unlikely at this stage.
A contract buyout between Wall and the Rockets is also off the table. Hence, other NBA teams would rather stay away and wait when the top pick of the 2010 NBA Draft would be available with no financial hassles.
According to Adrian Wojnarowski of ESPN, Wall may not play at all this season. And the reason he pointed out to back that claim is the huge contract the 2014 NBA Slam Dunk champion has when he spoke on "NBA Countdown."
"Any team that would potentially trade for him would want him to decline that option," Wojnarowski said. "Well, he's not doing that, he's not giving that money back."
The Houston Rockets are focusing on a youth movement and it appears Wall is ready to sit by and watch them do so. With big money going to waste, the Houston Rockets may have to address the John Wall situation at some point, possibly this 2021-22 NBA season.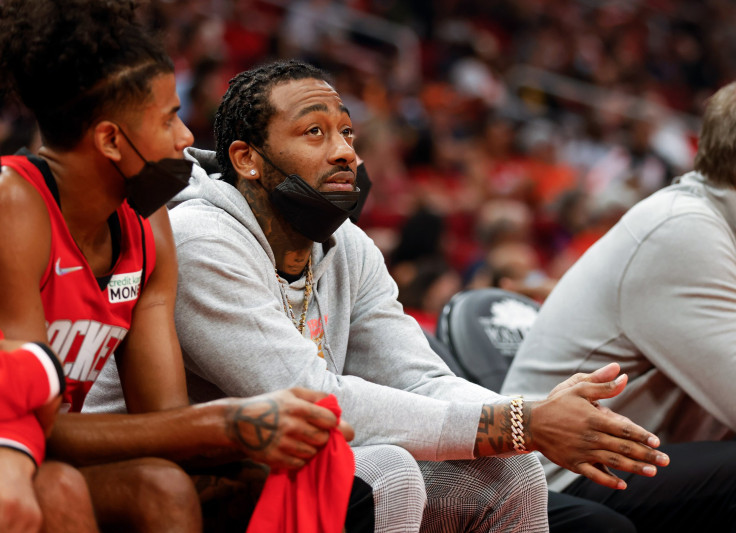 © 2023 Latin Times. All rights reserved. Do not reproduce without permission.