Daryl Morey of the Philadelphia 76ers has been in the NBA long enough to know that you have to be careful when it comes to trades. It explains why up to now, he has not found a suited trade partner, something that has left Ben Simmons on uneven ground.
There have been a lot of alleged pitches, the last one of which was that from the Detroit Pistons. The alleged deal appeared more than lucrative considering it involved their players in Jerami Grant, Saddiq Bey and Kelly Olynyk. To cap that off, a future pick was included in the said pitch.
Regardless of how tempting it was, the Sixers were hardly impressed. Hence, it now appears that Morey may be asking for something big before agreeing to a trade involving the former top pick.
But in a recent update on the Ben Simmons issue, it appears the Sacramento Kings are the team making a serious push to land the 6-foot-11 cager.
The Sixers top brass spoke on The Mike Missanelli Show" on 97.5 The Fanatic and tried to cover all bases tied to the Australian cager.
In that talk, he pointed out the importance of holding multiple talks to get something done. Compared to other NBA teams, it appears the Kings have a good chance at securing Simmons although it is a work in progress.
"I can tell you that for sure, there are deals with the Sacramento Kings that I think would work. Will those deals ever happen? I have no idea. Are there just trade deals with the Kings? Probably not. Is it multiple teams? Probably, but for sure there are deals that are possible that would go over our line," Morey stated.
Morey also suggested that the Sixers may prefer a lesser haul for as long as that player can jive with Joel Embiid. The Cameroonian has shifted his game to high gear and Morey knows that a player who may not necessarily be an elite individual may be the way to go.
It has been a puzzling and probably frustrating scenario for Simmons who wants closure. But for now, he may just have to wait some more and hope that something gets done by the Feb. 10 NBA trade deadline.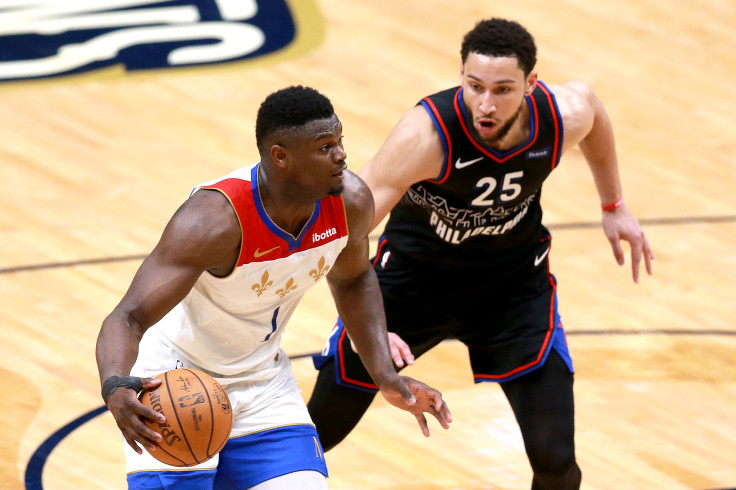 © 2023 Latin Times. All rights reserved. Do not reproduce without permission.