Buddy Hield is believed to be unhappy with his tenure with the Sacramento Kings but a deal involving the 2020 NBA Three-Point Contest champion is far from happening. Despite his displeasure on the last contract he received, most NBA executives note that the 27-year-old has yet to be placed on the block.
"It is not something where they seem to be shopping him very actively. Maybe it would be better to wait, to see how the season starts, but I don't get the sense that they're out there really laying the groundwork for a deal. They're just not yet shopping him," an unnamed NBA executive was quoted as saying via Forbes.
The reality for the Kings is that they have a lot of work to do. With a new general manager on board in Monte McNair, the first order of business is to figure out who will stay and who will go. Given that Hield is a three-point threat that the team needs, it would be foolish to think he would be dealt of right now unless a good offer is on the table.
Hield went down the pecking order, left to come off the bench with Bogdan Bogdanovic starting. This is despite his averages last season. In 72 games, the 6th overall pick of the 2016 NBA Draft averaged 19.2 points, 4.6 rebounds and 3.0 assists in 30.8 minutes of action per Spotrac. Before the change, he started for the Kings in 44 games.
As for his new deal, the numbers that Hield got were far from what he was expecting. He was unhappy with the pact that former general manager Vlade Divac came up with, something that led most to believe that Hield wanted out of Sacramento.
Further, Hield was not answering calls made to him by head coach Luke Walton. This further raised speculations that the Kings may place the 6-foot-5 guard on the block. But all that was before Monte McNair entered the picture.
At some point, a better picture of what to expect from Hield should be known. He will be in the first year of a $94 million contract extension he signed in October of last year, NBC Sports reported.
The Kings are expected to shift to an uptempo offense, making Hield a perfect fit. But all that depends if McNair and Hield can sit down and talk and set things straight.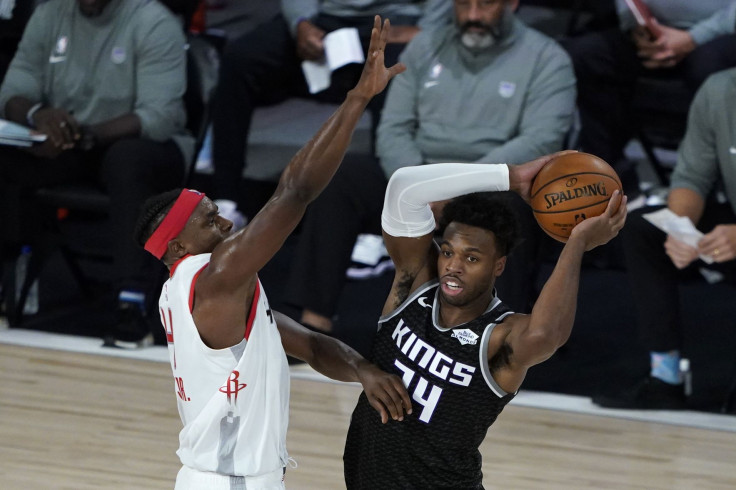 © 2023 Latin Times. All rights reserved. Do not reproduce without permission.