The Los Angeles Lakers are determined to make it back-to-back title wins but need the right personnel to make it happen. LeBron James is still around and Anthony Davis is expected to re-sign a lofty deal. Given that most of their funds are invested in the two NBA stars, the Lakers may have a tough go trying to get that third superstar for another title run.
Kentavious Caldwell-Pope rose to the occasion, garnering that moniker. But as most know, KCP is opting out and will test free agency. Rajon Rondo, another player who stepped up, would have fit that as well. But the veteran guard too is exploring free agency options. The Los Angeles Clippers are interested in him although there is no word how this will progress.
In the case of both Caldwell-Pope and Rondo, the Lakers could match any offer for as long as it is within budget. However, there is also the possibility that the purple and gold may not have enough to pull that off. Hence, it would be proper for the Lakers to explore options.
One name that has been frequently mentioned is Chris Paul. There is no doubt that CP3 would fit in perfectly as the point guard that Los Angeles has long wanted. But the problem with that option is Paul's expensive salary.
Paul has two years left in the four-year deal he signed with the Houston Rockets. He is due roughly $85.5 million, an amount the Lakers may not be able to afford. But according to Grant Hughes of the Bleacher Report, the Lakers could pull some strings to make it happen. But the key part there is getting a third team to pull the deal off.
There will be players that need to be moved as well. The possibility of adding CP3 is complicated but doable. He is a better option for the Lakers, someone who can also help out in the field goal shooting department from afar.
Some may see it as a long shot and a high-risk move. Though he is coming off a good season, it remains that Paul has had his share of injuries.
With the Lakers, Paul could get managed minutes – meaning Los Angeles still needs to fill up its roster with able backups. But that all goes back to the immediate concern of the Lakers, team budget that is expected to be limited.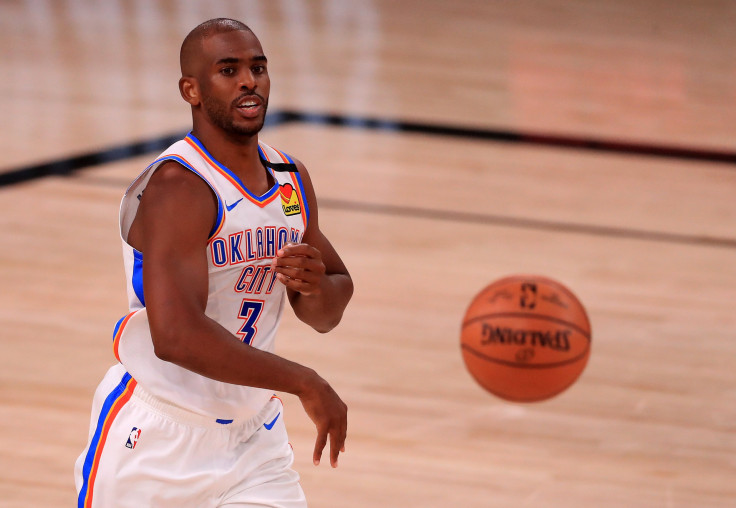 © 2023 Latin Times. All rights reserved. Do not reproduce without permission.