The New York Knicks try to rebuild once more and new head coach Tom Thibodeau is figuring out how to do that. Though he has a lot of young players at his disposal, it remains that he needs to let some go and take in new blood.
A good place to start is the 2020 NBA Draft. They own the rights to the 8th overall pick and also have two more – 27th and 38th. Considering that most feel that this draft class is not that strong, a plausible alternative is to trade up. As mentioned in a previous post, offering Mitchell Robinson and their pick for the Warriors' rights to the second overall pick is plausible.
Aside from that, the Knicks can consider other options. That may include taking in bad contracts with hopes of landing more assets or picks. The names of Chris Paul and Ricky Rubio come to mind with the Knicks using their available cap space to pull it off, SNY.tv reported. But the question now is would that be a wise move?
Paul or Rubio could make sense for the Knicks for the 2020-21 NBA season. New York needs a leader in the mix. Of the two, CP3 makes more sense. However, this could deny the Knicks a chance to snag another talent in the upcoming free-agent market.
As mentioned earlier, the Knicks are unlikely to draw in big names from the NBA Draft. Outside the top 10, there is no telling who could turn out to be sleepers unless New York did due diligence in scouting other prospects.
Rather than take that risk, it may be in the best interest of the Knicks to try and deal away their 27th and 38th picks in a trade. They aren't likely to draw much interest, meaning they would be nothing more than sweeteners to pull off key trades. So far no names have been mentioned but there are a lot of names to consider.
Aside from Paul and Rubio, other names to consider include Fred VanVleet, Bogdan Bogdanovic, or maybe even Jordan Clarkson. The Knicks do have options. But as far as the 2020 NBA Draft is concerned, the 8th selection is something they should keep unless they combine all their picks to the top three teams to get hold of either Anthony Edwards, LaMelo Ball or James Wiseman.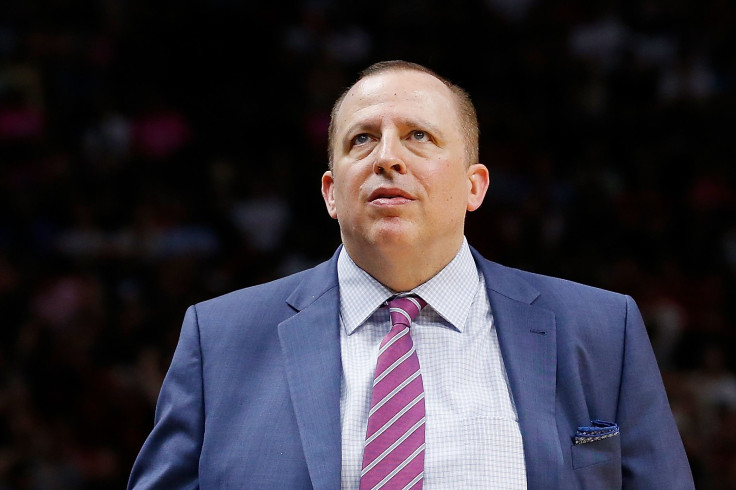 © 2023 Latin Times. All rights reserved. Do not reproduce without permission.