The New York Knicks have big decisions to make and one of them is to figure out if Russell Westbrook is worth investing in. Tom Thibodeau is expected to try and assemble a competitive team as the club hopes to finally put an end to the bleeding.
Barely days away from the 2020 NBA Draft where the Knicks are picking 8th, New York needs to decide on which big-name they will go after free agency. They are expected to looking into Westbrook and Chris Paul, two-point guards that make sense for the rebuilding club. But along with that comes a huge investment as both carry hefty salaries for the coming years.
The Knicks may want to look closely at their options in the free-agent market which is expected to kick off on Friday. Westbrook may be expensive but the investment could be worth it. The 32-year-old has proven he can carry and lead a team to wins, something he achieved with the Oklahoma City Thunder during the 2016-17 season. But that means shelling out roughly $132 million for the next three seasons.
Paul could be worth a shot, especially after a good season with the Thunder. However, most know the injury history of the 10-time All-Star so the investment may not pan out.
One option for the Knicks is to save up and turn to the 2020 NBA Draft. They covet LaMelo Ball or Anthony Edwards but hold practically no chances of getting them. They are picking 8th, meaning the Knicks may not have many options selecting a point guard by that time, the New York Post reported.
Killian Hayes and Kira Lewis Jr. are options but their 2020 NBA Draft position raises questions if both would still be available by the time they will be selecting.
If they opt to pass on Westbrook and Paul, there are other names in the free-agent market to consider. There is Jeff Teague, DJ Augustin and Fred VanVleet.
Of those names, Teague and Augustin are already familiar with Thibodeau's offense. However, the Knicks are unlikely to overpay them. VanVleet could make sense but not many see him as that star point guard that can lead the Knicks to success.
Of the names mentioned, Westbrook makes the most sense. But if the Knicks go all-in with the former NBA MVP, it would shut the door on other big-name signings. Giannis Antetokounmpo could be a target by the Knicks if the Greek Freak fails to come to terms with the Milwaukee Bucks, SNY.tv reported. But if Westbrook comes in, all those plans are likely off the table.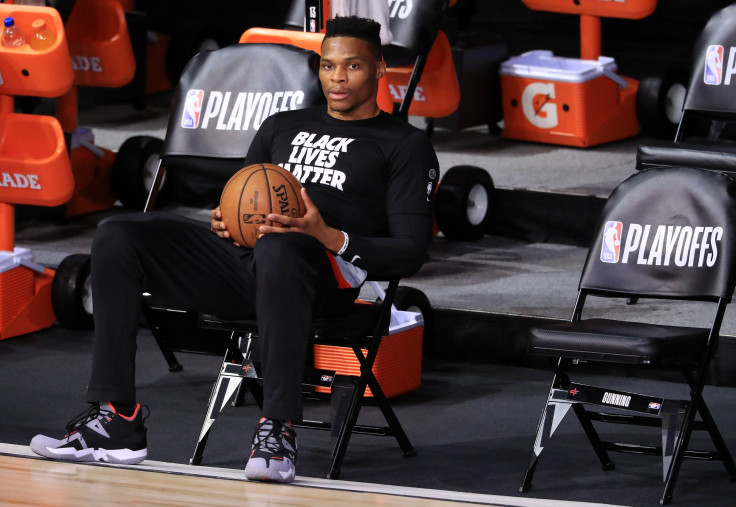 © 2023 Latin Times. All rights reserved. Do not reproduce without permission.