Kyle Kuzma is the only remnant that the Los Angeles Lakers core had some years back. And there is likely a reason why he is still in Hollywood. However, there is a possibility he could also be traded at some point if the price is right. For now, no NBA team has come close to convincing the Lakers to agree to a trade.
The Lakers have reportedly been getting calls for Kuzma but no offer has interested them so far. It should be noted that the purple and gold are not looking to trade the 25-year-old player for now.
This should clear the air a bit with various speculations that Kuzma could be on his way out. His name was mentioned alongside Danny Green as a potential trade asset with the Lakers considering a deal for DeMar DeRozan of the San Antonio Spurs, Kevin O'Conner of The Ringer reported.
So far, that has not flown but it appears interested in Kuzma is real. No team names have been mentioned although Ramona Shelburne of ESPN mentioned on the Sedano and LZ show that the offers on the table are not that great. Further, she added that the Lakers are also open to offering him a contract extension.
Last NBA season, Kuzma was not exactly the guy most would remember. He ended up playing a backup role and had his moments. But now that he has won an NBA title with the Lakers, reports surfaced that he had plans to seek higher pay.
While most of the players on the Lakers side deserve that, Kuzma may need to do more to get a significant pay raise. In 61 games in the regular season, Kuzma did average 12.8 points, 4.5 rebounds and 1.3 assists in 25 minutes of action given. However, those numbers dipped in the playoffs to 10 points and 3.1 rebounds per NBA.com.
There is no question that Kuzma has the tools to be a great player. But right now, he may have no bargaining power to demand a big paycheck with the Lakers. Hence, it may be best for him to listen first to what the team will give him, something likely to be higher than the $3.5 million he is set to earn this 2020-21 season.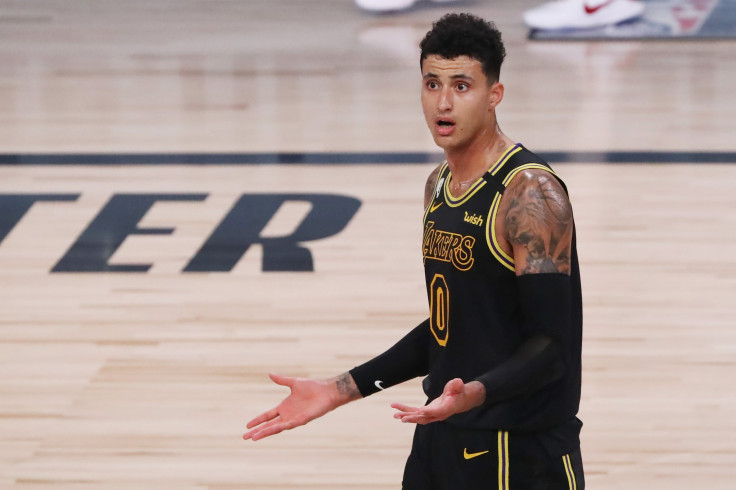 © 2023 Latin Times. All rights reserved. Do not reproduce without permission.