Kyle Lowy undoubtedly has a soft spot for the Toronto Raptors, a team where he won his first and only NBA title in 2019. He is currently signed with the Miami Heat but no one can say what the six-time All-Star has planned.
Right now, the 35-year-old guard has a three-year contract with the Heat which would pay him roughly $85 million. Given that he has been often injured and that time is not on his side, it is anybody's guess if he can complete that three-year deal.
But then again, most know that trades can happen at some point. Lowry could still be traded to another team, including his last team. And it appears that is part of his plans before he formally calls it a career.
"Like I've said, and I'll say it now, I will sign a one-day contract and I'll retire as a Toronto Raptor," Lowry told The Undefeated. "That is my everything."
Lowry has played a total of 601 regular-season games and is well-loved in Toronto. Before the deal that sent him to South Beach, most would have loved to see him stay. That includes Raptors Superfan Nav Bhatia who branded him as a great Raptor when he appeared on the Sports For All PH podcast back in May.
"I don't know but he has been a great Raptor and I salute him. I thank him for what he does on the court and inside the locker. I want him to come back. But if he decides to go somewhere, I think it's his right do that. We should respect that," Bhatia said.
Lowry went on to explain that he continues to keep tabs with Raptors general manager Bobby Webster and president Masai Ujiri. He admits that the decision to leave was bittersweet because he never really wanted to leave in the first place.
However, there were complications in play like citizenship. With his kids growing up, he wanted to settle somewhere where he and his family could be stable no matter what happens in his basketball career.
All that could change after a couple of years with Lowry willing to play at least one last game in a Raptors uniform.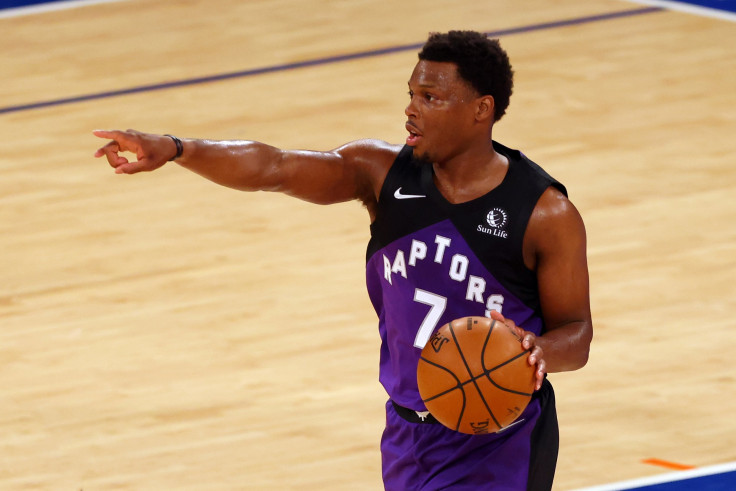 © 2023 Latin Times. All rights reserved. Do not reproduce without permission.