In a sudden turn of events, the Indiana Pacers are reportedly open to trading newly-acquired Buddy Hield.
Hield was acquired from the Sacramento Kings on Tuesday alongside Tyrese Haliburton and Tristan Thompson. However, Michael Scotto of HoopsHype claims that Indiana is open to flipping the 29-year-old if a good deal is pitched.
A reason behind this is that the Pacers are in a rebuilding phase and the 29-year-old may not be fit with those plans.
Given that Hield can do damage from the outside, he could be an asset to teams preparing for the NBA playoffs. One team that comes to mind is the struggling Los Angeles Lakers who are expected to try and take in added talent.
But looking at the numbers, it would take a lot to acquire Hield. Talen Horton-Tucker and Kendrick Nunn have been mentioned as potential trade bait, not to mention Dwight Howard and/or DeAndre Jordan.
Hield is owed roughly $60 million, an amount the Lakers would have to cover. The easiest way is a buyout but that does not appear to be an option for the Pacers.
Indiana is looking for young blood, making Horton-Tucker and Nunn sensible. Some future picks could be included but that package may not be enough for the purple and gold to handle.
This season, Hield has been averaging 14.4 points, 4.0 rebounds and 1.9 assists per game. He is shooting 38.2 percent from the field and 36.8 percent from beyond the arc.
Although his production is notable, consistency and efficiency are suspect.
If not the Lakers, some other team in need of outside scoring help could enter the fray. If he does get dealt out, it will also be interesting if the Pacers will keep Tristan Thompson – another odd addition that may not necessarily be aligned with the rebuilding plans of the Pacers.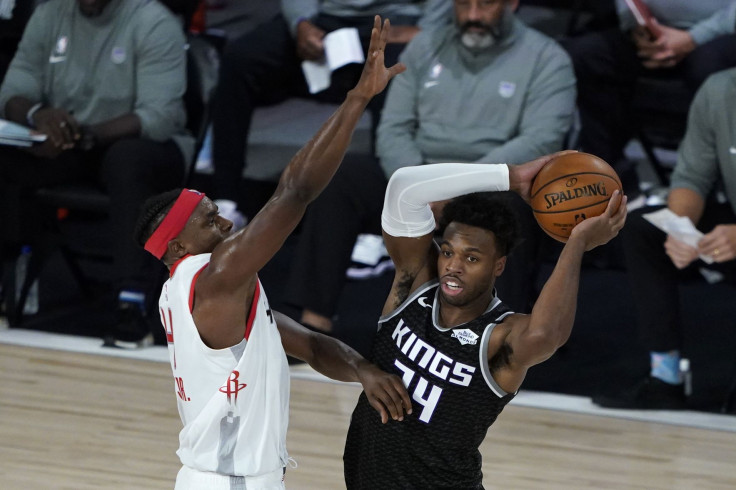 © 2023 Latin Times. All rights reserved. Do not reproduce without permission.