Damian Lillard will be another NBA player that other clubs will try to look into this offseason. After exiting the first round of the NBA playoffs, the Portland Trail Blazers are in for rough days ahead.
That includes looking for a new head coach to take the place of Terry Stotts. The long-time coach agreed to mutually part ways with the Blazers after bowing out of the NBA playoffs once more against the Denver Nuggets. Hence, any plans, including that for Lillard, will fall at the hands of the next head coach.
Jason Kidd, an assistant coach for the Los Angeles Lakers, was someone Lillard wanted to take over. However, the former NBA player begged off and this is seen by most as increase the likelihood of the six-time All-Star leaving his options open. Here are some teams who could swoop in and pitch to the 30-year-old veteran.
Boston Celtics
Like the Blazers, the Celtics are in a rebuilding phase. Former president Danny Ainge has stepped down and Brad Stevens has taken his place. There is a head coaching vacancy and it remains to be seen who will be at the helm.
But if a deal does materialize, the question is who will the Celtics give up? Marcus Smart is rumored to be someone that Celtics could trade as they retool behind Jayson Tatum and Jalen Brown. Lillard would be perfect, potentially forming a tandem with another star in Kemba Walker. This is assuming that Walker is also kept in the mix.
Cleveland Cavaliers
It is no secret that Collin Sexton is someone that the Cleveland Cavaliers looked up to. However, there are concerns about his play – particularly about sharing the ball. The Cavs are yet another team rebuilding so adding another star to the mix could be something J.B. Bickerstaff would want.
The reason behind a potential Collin Sexton trade is financial. If the Cavs do keep Jarrett Allen, they would have trouble keeping Sexton next season. However, it also raises questions on whether Cleveland can maintain Allen if a trade for Lillard materializes.
Washington Wizards
Bradley Beal has been a target since last season. The Washington Wizards made it clear that they don't intend to deal the 27-year-old guard but Beal was non-committal about his future with the franchise. After getting eliminated in the first round of the NBA playoffs, the three-time All-Star prefers to keep his plans close to his chest and relax before pondering on what the future holds, ESPN reported.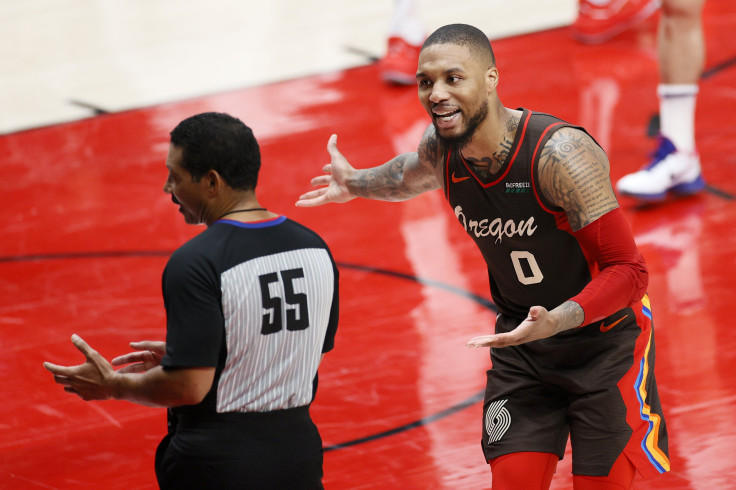 © 2023 Latin Times. All rights reserved. Do not reproduce without permission.