The NBA is in the homestretch and the Brooklyn Nets are looming as one of the favorites to win it all this 2020-21 season. Such is understandable considering the Nets have a stacked roster that includes Kevin Durant, James Harden, Kyrie Irving, DeAndre Jordan and Joe Harris.
However, talent alone cannot win games and former Nets player Andrew Nicholson believes it all boils down to how the team will connect. The 31-year-old power forward who has now found a new home in the Chinese Basketball Association weighed in on Brooklyn's chances when he spoke on an East Asia Super League episode last May 12 on Clubhouse.
Nicholson played for the Nets during the 2016-17 NBA season and played 10 games. He did not exactly have a great season in Brooklyn, managing to average only 3 points and 2.7 rebounds in 11.1 minutes of action. Among the teammates who he played with that are still there include Spencer Dinwiddie and Harris.
"Honestly, I haven't been following the NBA this season being in China. I've seen highlights but haven't actually seen the games. Based on their talent, seeing who they have brought in the squad, they have a lot of firepower. It's just that, would it all connect? So playoffs, it's not really all about firepower. Playoffs is about teams connected," Nichols said when asked about the Nets chances this NBA season.
The 6-foot-9 cager went on to single out the Denver Nuggets and the Miami Heat during the 2019-20 NBA season. He pointed out how the two teams had more than just firepower and how deep they were able to go in the playoffs.
"As you saw last year, look at Denver (Nuggets) and Miami (Heat). They had some firepower but there were teams there that had a lot more. The fact that they made it that far showed that you have to play team basketball. It's going to be interesting to see. I'm home now and I can watch the games and I'm interested to see what happens," Nicholson stated.
The thing with the Nets is that Durant, Irving and Harden have not had enough time to play together on the court. So far, Brooklyn's big three have played only three games together and a total of 186 minutes. Pundits feel that chemistry is a problem but Harden begs to differ.
"You've got three of the most elite basketball players in the game today and probably that's ever played in the sense of skill-wise. That's not the problem," Harden quipped.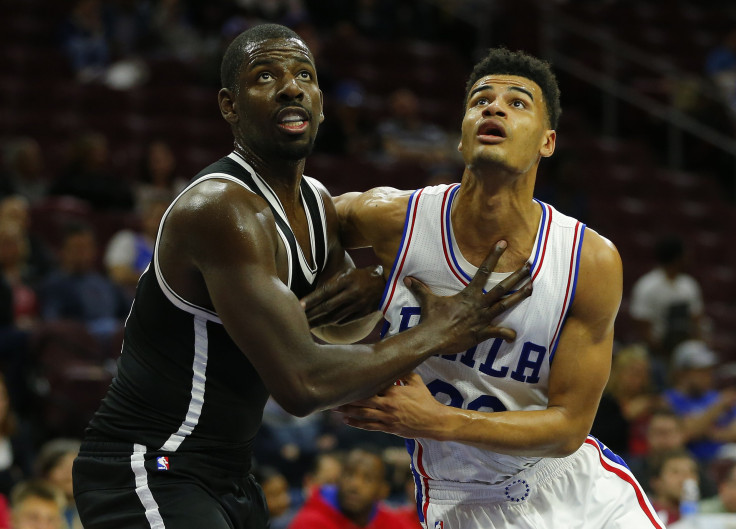 © 2023 Latin Times. All rights reserved. Do not reproduce without permission.