The Minnesota Timberwolves need to get their act together and part of that involves assembling a formidable cast. But if rumors are true, the T-Wolves seem to be leaning on a twin tower frontline.
Most know that Karl-Anthony Towns is already a proven star at the slot for the T-Wolves. But if the recent claims of Evan Sidery of BasketballNews.com is to be believed, the three-time All-Star could find himself playing more as a power forward if Minnesota does pursue one of two familiar centers in the league.
The scribe claims that Rudy Gobert of the Utah Jazz and Clint Capella of the Atlanta Hawks are on the radar of the Timberwolves.
Minnesota is reportedly expressing interest per sources, clearly showing that the team is trying to see if they can shore up their frontcourt. If successful in their pursuit of either big man, there is no question that the Timberwolves would be a dangerous adversary over in the Western Conference.
But as far as Gobert is concerned, Minnesota will have to offer something lucrative to get the three-time NBA Defensive Player of the Year to their side. The Jazz is expected to ask for something huge in return, aware of the value that Gobert carries.
For now, this should be taken with a grain of salt. It would take much for the T-Wolves to get this done.
This is even though Gobert and another Jazz star, Donovan Mitchell appear to be at odds. It is not a secret that they both have not exactly been on the same page and rumors of a possible breakup have swirled for some time now.
But the question right now is will this happen? Unless a tempting offer comes from the T-Wolves or some other NBA team, seeing this happen remains murky.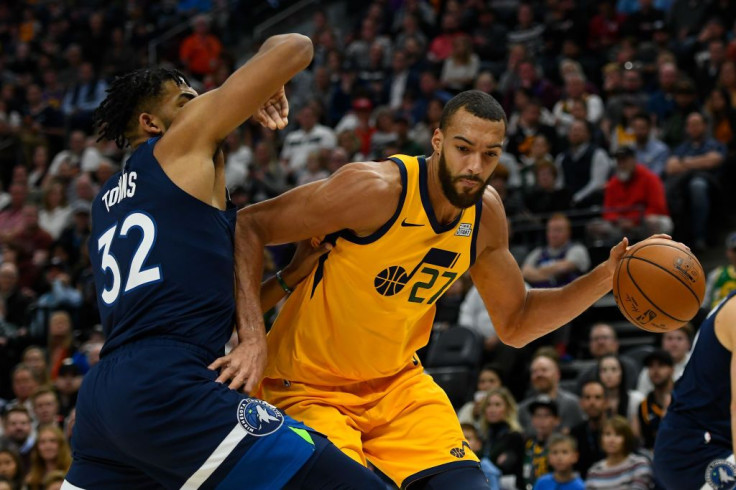 © 2023 Latin Times. All rights reserved. Do not reproduce without permission.