Damian Lillard of the Portland Trail Blazers has been the center of trade talks since the summer but nothing has materialized.
For Portland, it is all about trying to make the six-time All-Star happy with hopes that he stays with the team. That includes potential demands and it appears one has been made that comes as a shock to most.
According to Shams Charania and Sam Amick of The Athletic who cited sources, Lillard allegedly wants to play alongside disgruntled Philadelphia 76ers' star Ben Simmons.
For those who have been following the Ben Simmons drama the past months, this is not the first time that the Blazers have been mentioned as a potential landing spot for the 25-year-old player.
At that time, a trade involving Simmons was being whipped up by former Blazers general manager Neil Olshey. The deal involved CJ McCollum but Portland thumbed it down when Philly asked for multiple draft picks and draft swaps. The Blazers rejected the offer and it appeared to be a closed book.
It remains to be seen if a new round of talks will happen between the Blazers and the Sixers. If one is to happen, it would no longer involve Olshey. The 56-year-old was fired on Friday (Dec. 6) for violating the team's code of conduct, ESPN reported.
The Sixers are unlikely to change their stance on a potential trade with the Blazers. Portland originally offered McCollum plus a first-round draft pick and a young player from the Blazers to go alongside.
With Lillard sounding off and the Blazers wanting to keep him happy, a new deal could follow in the coming weeks.
Simmons has yet to see action for the 2021-22 NBA season with the Sixers as he waits on a potential deal to play elsewhere. If no deal can be done, the future of Lillard may be in question with Portland possibly losing their grip on the 2013 NBA Rookie of the Year despite only being in the first year of a four-year contract worth roughly $176 million.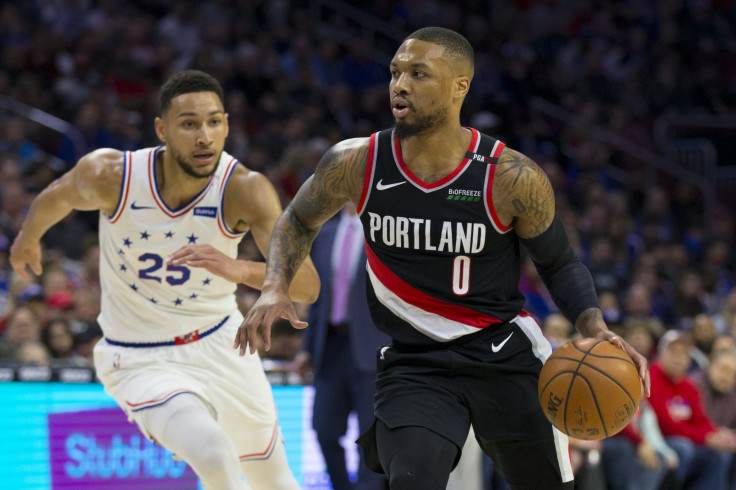 © 2023 Latin Times. All rights reserved. Do not reproduce without permission.