The 2020 NBA Draft includes some foreign talent that deserves attention. The name that immediately comes to mind is Dena Avdija.
Avdija made headlines recently after reportedly making quite an impression at a recent workout in Atlanta. He caught the eye of the Golden State Warriors who own the rights to the second overall pick. Now, mock drafts are speculating that the Dubs will use that to pick the Maccabi Tel Aviv small forward.
Further, it appears that some critics have somehow compared the Israeli player to Luka Donic of the Dallas Mavericks. Considering the Slovenian guard is making quite an impression, it could be something that has led to some teams expressing interest in Avdija.
Unfortunately, the comparisons were ridiculed with most singling out certain flaws in the game of the Israeli cager. In a discussion at the Locked on Hawks podcast involving Brad Rowland and Brian Schroeder, Avdija is seen as a point-forward but not the player who could become the primary creator for any team on offense.
Aside from that, Avdija only shoots 55 percent from the free-throw line. That would be a big letdown for someone who is expected to be a focal point of any team's offense.
With those points singled out, the best player that Avdija could be compared to is Dario Saric of the Phoenix Suns. Though he has shown he could be a great passer in Europe, such has not translated to his play in the NBA.
Hence, the Warriors could be making a big mistake if they somehow draft Avdija as the second overall pick of the 2020 NBA Draft. Picking the Israeli cager over Anthony Edwards could be costly for the Dubs if they go on to keep the rights to the second overall pick.
Golden State is looking for a big man and James Wiseman is looming as that likely choice. But in the eyes of pundits, it would be best to either pick Edwards or trade down, The Mercury News reported.
A plausible partner would be the New York Knicks who have their eyes on Edwards or LaMelo Ball. The Dubs could get Mitchell Robinson in the package, potentially a better prospect since the 22-year-old center has already shown what he can do in the NBA.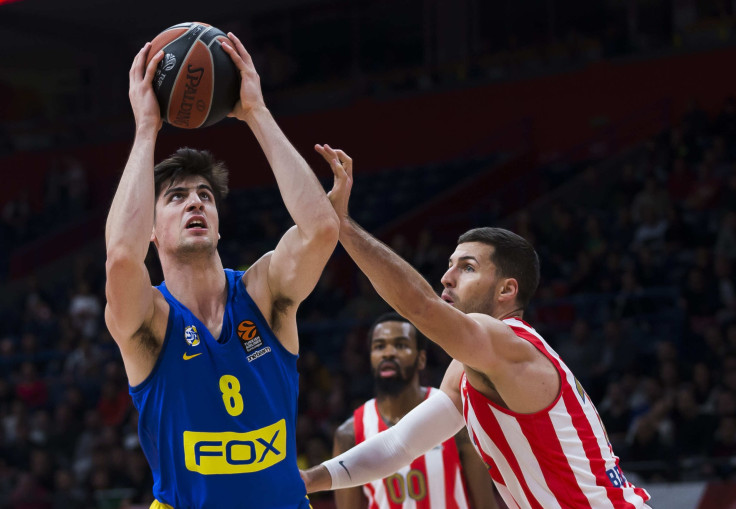 © 2023 Latin Times. All rights reserved. Do not reproduce without permission.