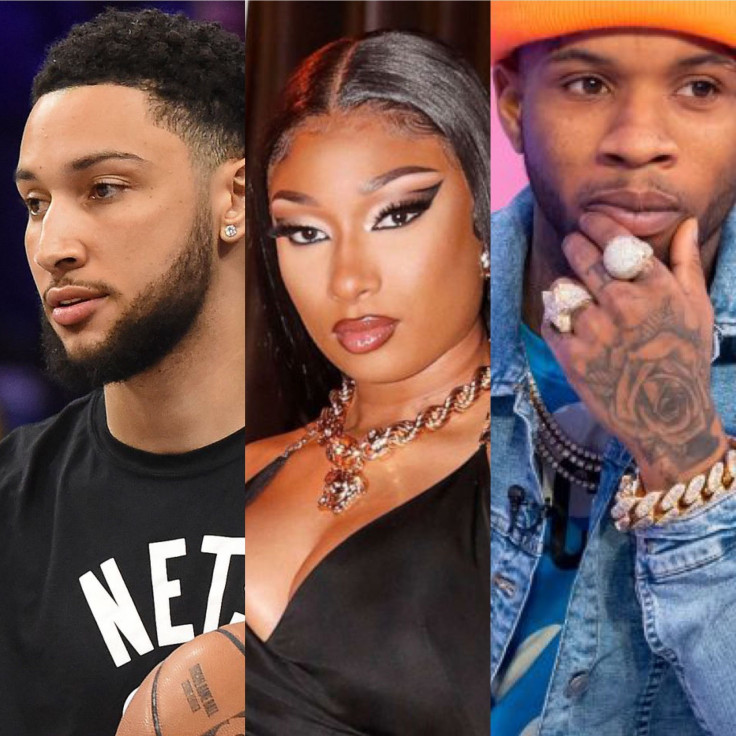 Ben Simmons is now in the middle of Tory Lanez's controversial assault trial after being put there by Lanez's lawyers.
According to the Instagram account @lawyerforworkers, which has been covering the trial, Lanez's lawyer George Mgdesyan made an opening statement that shocked jurors. He claims Megan Thee Stallion was shot by her friend Kelsey Nicole Harris because the "Traumazine" rapper has a pattern of sleeping with the same men as Harris. One of these men are allegedly Simmons.
In the defense's version of events, all parties were at Kylie Jenner's house when Megan and Harris saw Jenner in the pool with Lanez and they felt some type of way about this. Then, Jenner allegedly told Megan to leave due to her behavior. She along with the "Say It" rapper and Harris left and according to the defense, Lanez questioned why Harris was backing the Texas rapper up since she has slept with the same men as her. Lanez, Da Baby and Simmons were named as a few of the men.
Mgdesyan said that this eventually led to the two women arguing and Nicole, not Lanez, shooting Megan. This defense comes after it was revealed that both Harris and Lanez tested positive for gunshot residue.
The Brooklyn Nets star responded subtly to the claims with a post on his Instagram story. The clip is of Rick Ross' recent backstage interview on "AEW Dynamite" where he can be heard shouting "False accusations!"
Simmons did not mention anyone by name in the post, but the timing of the post speaks for itself.
© 2023 Latin Times. All rights reserved. Do not reproduce without permission.