James Harden is still determined to bolt the Houston Rockets camp as he continues to push for a trade. It appears the John Wall trade for Russell Westbrook swap failed to change his mind, meaning the Rockets need to make some calls soon.
Wall debuted with a flourish for the Rockets in the NBA preseason, something pundits felt could sway the 2018 NBA MVP to forego his trade demands. But as it turns out, Harden still wants to be shipped out although. However, a source clarified that the 31-year-old's desire to be traded had nothing to do with Wall and that it was not personal.
Hence, Harden's return to Houston raises more questions than answers. Likely, he was just trying to avoid further heat after getting spotted partying over in Las Vegas.
Several teams have been linked to the eight-time All-Star. The Brooklyn Nets and the Philadelphia 76ers have been singled out as his target teams. However, "The Beard" expanded his list of preferred stops, adding the Milwaukee Bucks and the Miami Heat.
Harden wants to join a contender and all teams mentioned are certified, playoff-bound teams. Kevin Durant of the Nets already clarified that he never held talks with Harden but is aware of the noise tied to him.
The Sixers loom as the club that could pull it off, with Ben Simmons likely to be the anchor of that deal. However, Philly is not too keen on dealing with the former top pick in any trade – the same scenario for Joel Embiid.
Of the new teams, the Heat are reportedly open to trading multiple young stars and assets for Harden. Tyler Herro is no longer branded as untouchable and has been mentioned to headline that trade package.
It is a complicated scenario for Harden with the Rockets likely exploring options. A conduit team may need to be added to make it a three-team trade, somethign that may involve a young player in the mix.
Unless a big development goes down in the coming days, Harden may end up staying with Houston once the season opens on Dec. 22. The question there is will he play and will Harden play as before or preserve himself to the team he may eventually end up with?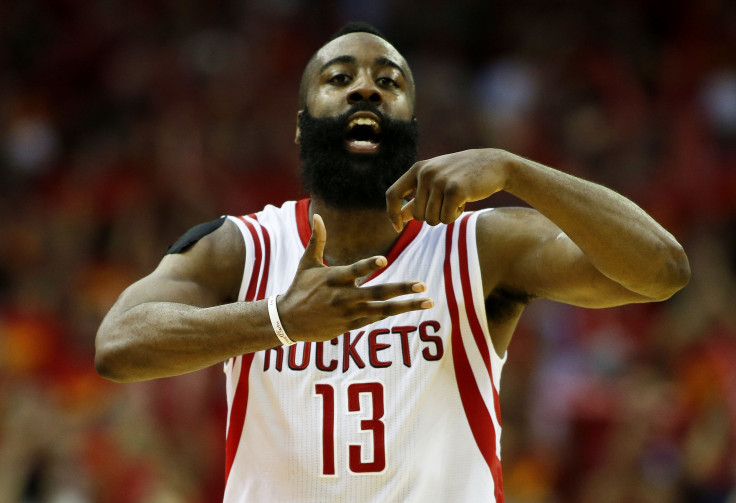 © 2023 Latin Times. All rights reserved. Do not reproduce without permission.