A courtside announcer is in hot water after reportedly taking a racist swipe at Chinese player Zhou Qi.
The incident reportedly happened during the heated NBL match between Melbourne United and Melbourne Phoenix. Zhou was at the free-throw line at that time when Wayne Peterson said that he did not understand what was at stake as he was making his charity attempts.
Zhou missed two free throws, giving every fan present at the John Cain Arena a free Hungry Jack burger.
Peterson, behind the microphone at that time, said that the Chinese player probably did not know why the crowd was cheering for him even if he had missed the two free throw attempts. That placed him in hot water with the Melbourne United reaching an agreement with the announcer of stepping away from his duties in the team's next two home games.
"Peterson has reached out to offer his unreserved apology to Zhou Qi directly. He would also like to apologise to any other party who took offence," the NBL team said in a statement. "Melbourne United has mutually agreed with Peterson to have him step away from his duties for the club's next two home games. Peterson will use this time for reflection and further education, and will be more considered with his comments in the future."
The incident was overshadowed by an even worse incident that involved former NBA player Matthew Dellavedova.
The former NBA champion got posterized for trying to stop Mitch Creek. The latter taunted Dellavedova after the emphatic dunk but teammate Mason Peating got into the act and shouldered Creek to the ground.
Creek reacted to the cheap shot and tried to go after Peating as Dellavedova raced to try and break up the melee.
Peating was subsequently ejected after players from both sides got into a brief skirmish for the poster made on Dellavedova.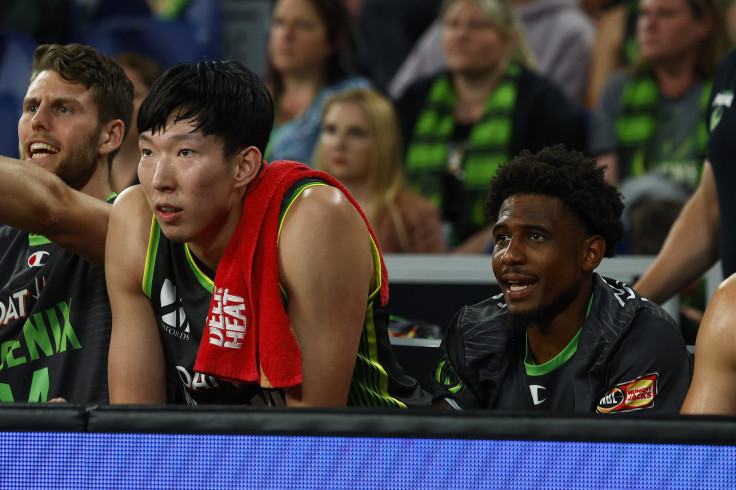 © 2023 Latin Times. All rights reserved. Do not reproduce without permission.