Jerami Grant of the Detroit Pistons may be sidelined but that will not fend off interest from other teams. He is out with a thumb injury and there is no telling when the 27-year-old can return to action.
Regardless, a couple of teams are looking into his availability. The Los Angeles Lakers and the Portland Trail Blazers are allegedly interested in the Pistons' leading scorer this season and are listening, Shams Charania of The Athletic reported.
Grant has one season remaining in his deal with the Pistons. He will be eligible for a four-year extension worth up to $112 million in the offseason, numbers that may not add up for the Lakers.
Most know how the purple and gold are cash-strapped, meaning it may not make sense. Aside from that, joining Los Angeles is unlikely to be a memorable one for Grant who could follow the same plight of Montrezl Harrell.
Harrell was coming off a good year with the Clippers and there were high hopes when he joined the Lakers last season. Nothing close to that happened and the 27-year-old hardly factored in for the purple and gold in a forgettable one-year stint in Hollywood for the 2020-21 season.
Unless Grant can pull off something credible, he is likely to suffer the same. He is having the best year in his NBA career so far but joining the Lakers will have him nothing more than possibly winning an NBA ring.
But at the way things are going on now with the Lakers, even that is in question.
On the other hand, joining the Blazers could make more sense. He could tandem with Damian Lillard and man the frontline. He would be a vital addition and joining Portland, ironically his hometown as well would make more sense.
For now, the Pistons are listening. But as far as continuing his magnificent run, Hollywood does not appear to be it.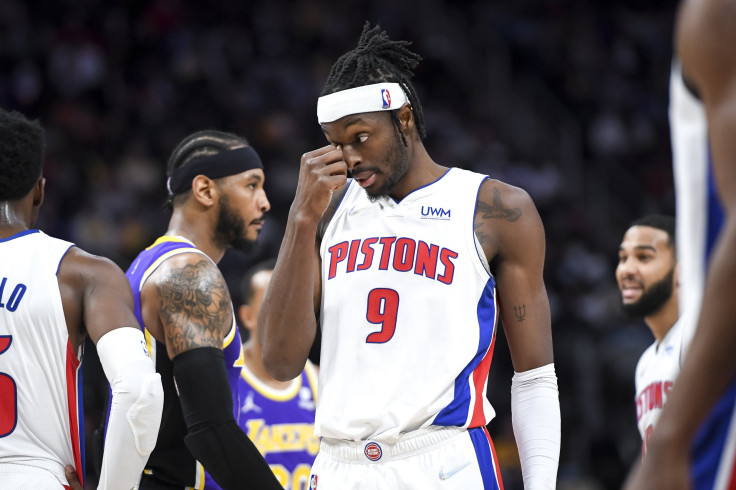 © 2023 Latin Times. All rights reserved. Do not reproduce without permission.