A New Jersey youth wrestling coach and former state champion has been arrested and hit with child pornography charges after police found videos and pictures containing images of child sexual abuse involving pre-pubescent children in his phone, according to the U.S. attorney's office on Wednesday.
The suspect, Alec Donovan, 24, of Brick, New Jersey, has been charged with receipt and distribution of child pornography. He appeared by videoconference before U.S. Magistrate Judge Cathy L. Waldor, who released him on a $100,000 unsecured bond, the Associated Press reported.
Prosecutors allege that from January 2021 through March 2021, Donovan made use of a web-based messaging application to solicit and engage in conversations with minors.
He reportedly sent three videos and in turn, received two videos containing explicit images of child sexual abuse involving prepubescent children, court documents reveal.
On Aug. 3, Donovan was charged by complaint with receipt and distribution of child pornography. The charge may see him serve a minimum penalty of five years in jail and a maximum potential penalty of 20 years in prison if convicted.
Donovan may also be ordered to pay a $250,000 fine.
"We are asking for the public's attention with respect to this case, not just as a cautionary tale, but because we think it's possible that our list of victims is incomplete," FBI's Newark Special Agent in Charge George M. Crouch Jr. said in an emailed statement, urging members of the public to reach NK-Victim-Assistance@FBI.gov for police tips.
Outsports.com featured Donovan's story in 2015 after he publicly acknowledged he was gay while on a college recruiting trip. He is the National Collegiate Athletic Association's first openly gay college wrestler, with a 2017 story in the NCAA-published Champion magazine detailing his battles with depression and efforts to support other gay wrestlers.
In a statement, the Brick Township School District moved away from any involvement with the suspect, advising the public that Donovan has never been an employee of the Brick School District or a coach for Brick Schools, according to Jersey Shore Online.
Assistant U.S. Attorneys Nicole F. Mastropieri of the Health Care Fraud Unit and Shawn Barnes of the Economic Crimes Unit in Newark represent the government in the case.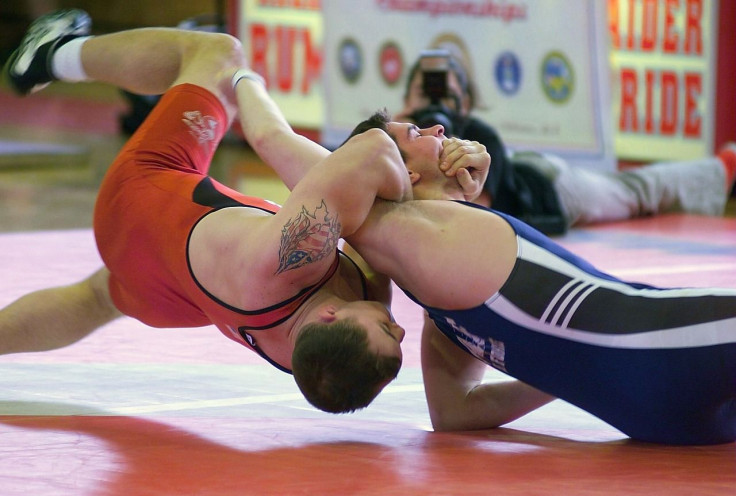 © 2023 Latin Times. All rights reserved. Do not reproduce without permission.