As the Netherlands issue a formal apology over their 250-year history of slavery, many of the Caribbean countries that were affected by this are divided over the way that the Dutch country has gone about their apology.
The Dutch government will be issuing the formal apology on Monday, where they will say sorry for their use of slaves in their former colonies in the past. Dutch Prime Minister Mark Rutte will be speaking in the Netherlands during that time while members of his Cabinet will reportedly go to seven former Caribbean colonies to give speeches on the matter, according to the Associated Press.
The reception to the apology has been divided, with former colonies like Suriname saying that they were not consulted about the apology, that it appears to be happening in a manner that seems slapdash and rushed, and that they would prefer that it come with compensation for the centuries of slavery that they had endured, Al Jazeera reported.
Some activists have called for the apology to happen on July 1, 2023, the 150th anniversary of the Netherlands abolishing slavery, but Rutte is believed to be rushing the apology due to far-right Dutch politicians being against it in the first place. The Dutch government is also not spending money on reparations just yet, saying that they will be dedicating over $212 million for awareness-raising projects and over $30 million on a museum about the country's history of slavery, Human Rights Watch reported.
The Dutch's history with colonialism and slavery was kickstarted in the 17th century when the Dutch West India Company colonized and enslaved large parts of South America and the Caribbean to work on crops like sugar and cotton, with hundreds of thousands of slaves being branded in the process.
Suriname is a significant community in this discussion due to how 22% of its people identify as Maroon, or former slaves who were able to escape and form their own communities. Over 60% of the country lives below the poverty line, and much of its history has been hampered by the Netherlands' colonial history.
"We are still feeling the effects of that period, so some financial support would be welcome," security guard Orlando Daniel said.
Many European countries have found themselves apologizing for their history of slavery, from Denmark's apology to Ghana in 2018 to a recent apology by the King of Belgium to the Congo for their abuses in the country.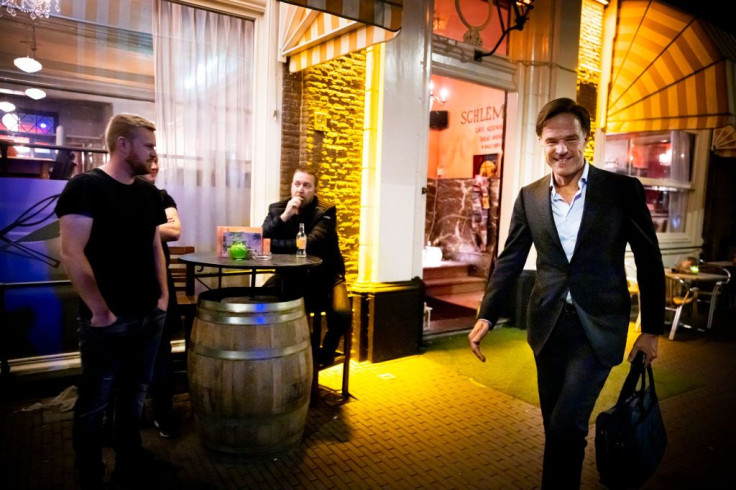 © 2023 Latin Times. All rights reserved. Do not reproduce without permission.