Kate Middleton and Prince William received a ceremonial welcome in the Bahamas and met with Prime Minister Philip Davis for the final leg of their week-long Caribbean tour, where the Cambridges also visited Belize and Jamaica to celebrate Queen Elizabeth's Platinum Jubilee year.
A young local, Aniah Moss, 8, welcomed the couple with a flower bouquet at the foot of the Royal Air Force Voyager jet. The Duchess also paid homage to the colors of her host country's flag, donning an aquamarine dress by Emilia Wickstead, People reported.
"[Kate] said I had a nice dress and I was beautiful, and thank you for the flowers," Aniah recalled of the encounter.
She was asked to perform the flower girl duty without a chaperone, according to her mother, Kendenique Campbell-Moss. The proud mother adds that Aniah's dress was bought for Easter last year.
The Cambridges will participate in The Bahamas Platinum Jubilee Sailing Regatta in Nassau and meet with one of William's Earthshot Prize winners, Coral Vita, on Grand Bahama Island to review their ground-breaking ideas for restoring and preserving reefs.
The couple would also see firsthand how Abaco championed the aftermath of Hurricane Dorian in 2019.
For the first time, the royal couple is facing significant backlash on an official tour as anti-colonial protests forced William and Kate to cancel one of their first outings. In Jamaica, they faced calls for reparations and for the Queen to be dropped as head of state.
On Wednesday, at a dinner hosted by the country's Governor-General, Prince William labeled slavery as "abhorrent" and said "it should never have happened," CNN noted.
He joins his father in denouncing the practice and comes at the back of protests in the Jamaican capital of Kingston, where activists are demanding an apology from Britain.
"I strongly agree with my father, the Prince of Wales, who said in Barbados last year that the appalling atrocity of slavery forever stains our history," William said per Harper's Bazaar, stopping short of apologizing for the royal family's historic role in the slave trade.
"While the pain runs deep, Jamaica continues to forge its future with determination, courage, and fortitude. The strength and shared sense of purpose of the Jamaican people, represented in your flag and motto, celebrate an invincible spirit," he continued.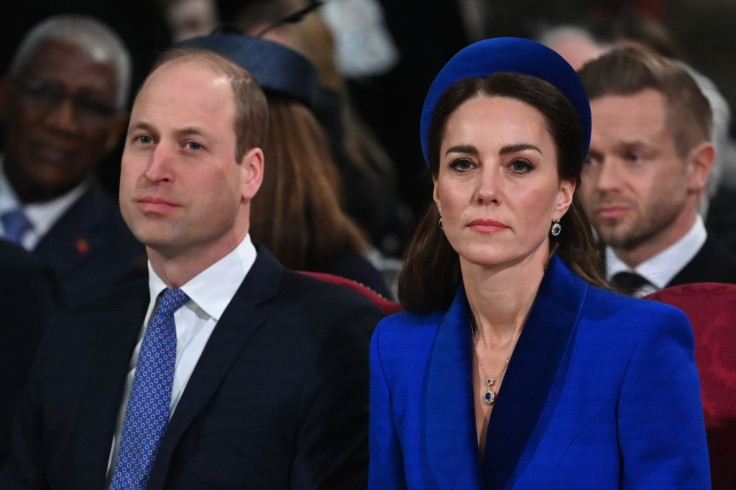 © 2023 Latin Times. All rights reserved. Do not reproduce without permission.