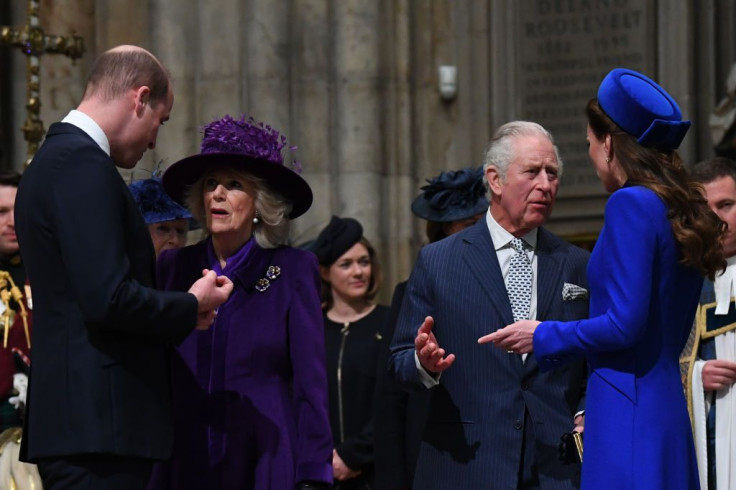 In her first major event since being named as future Queen, Camilla the Duchess of Cornwall engaged in a sweet chat with her stepson Prince William.
The 74-year-old hugged William as the two were joined by Prince Charles and Kate Middleton for the Commonwealth Day service at Westminster Abbey in England on Monday, reported Daily Mail. The Duchess of Cornwall was dressed in a purple ensemble, and looked delighted to have a chat with her stepson. The two were even seen giggling.
Charles and Kate also seemed to have shared a joke during the event. The Duke and Duchess of Cambridge were waiting at the venue and the two royal couples kissed each other on the cheeks, reported Daily Mail.
The four British royals expressed sweet words to one another with Camilla telling William "thank you," "lovely" and "oh wow," according to expert lip reader Jacqui Press. She added that Charles told Kate, "We could come and see you that Saturday, we are not around that evening."
The event was Camilla's first major outing since Queen Elizabeth issued her seal of approval for the Duchess to use the title of Queen when Charles becomes King. Camilla, Charles, Kate and William were meeting to celebrate the 54 member states of the Commonwealth at an annual service. They represented the Queen at the Commonwealth Service after the 95-year-old monarch missed the event for the first time in nearly a decade.
The Queen had earlier said that she hoped the Commonwealth "remains an influential force for good in our world for many generations to come." She also renewed her promise made in 1947 to "always be devoted in service." The monarch, who recently recovered from coronavirus and has been experiencing mobility issues, had hoped to attend the event. But before the event, palace officials said that the Queen, who is Head of the Commonwealth, had asked her son Charles to represent her at the service.
Meanwhile, William is said to be "supportive" of the Queen's move to make his stepmother Queen consort. The son of late Princess Diana was not part of the decision-making process but is said to be "respectful" of the logic of the Queen's decision.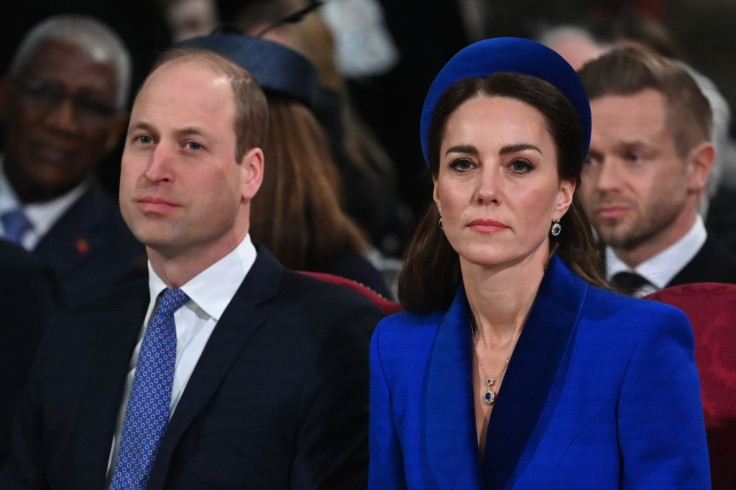 © 2023 Latin Times. All rights reserved. Do not reproduce without permission.