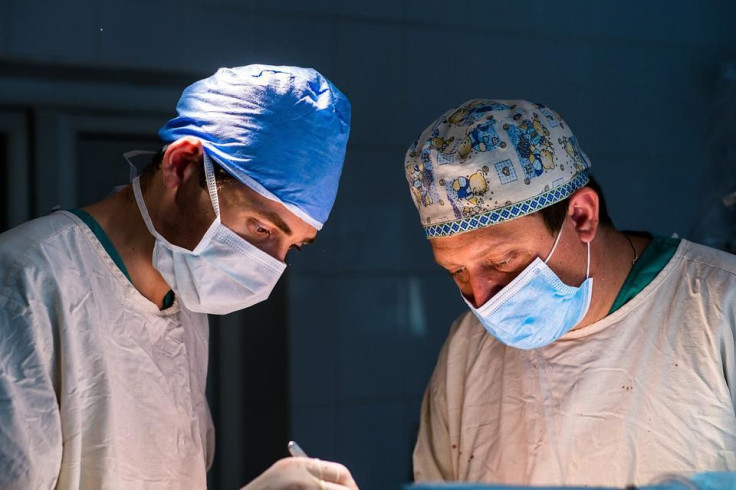 Plans to exhume the body of Stephen Smith, who was killed near the Murdaugh family house in South Carolina, have given his mother hope. A new autopsy might solve his mystery death.
The 19-year-old died in July 2015, and his mother Sandy has long disputed the official recorded cause of death -- a hit-and-run. She has claimed that he was murdered, reported New York Post.
The investigation into the teen's death was revisited two years ago after Paul and Maggie Murdaugh's murders. Father and husband Alex was convicted on March 3 in connection with the cases.
South Carolina Law Enforcement Division (SLED) said that they started investigating the case "based upon information gathered during the course of the double murder investigation."
According to The Guardian, Sandy raised $43,000 via a GoFundMe page to pay for an independent exhumation and autopsy. She said that she would "pursue the exhumation immediately."
She said earlier that while the state can elect and fund an exhumation and new autopsy, it is "our understanding that it would be carried out at the Medical University of South Carolina." It was there that his death was "initially classified as hit-and-run despite no evidence to support it."
She told NBC News that it's her son's year, and thanked donors for "not allowing Stephen's story to be swept under a rug".
But the exhumation must first get approval from a judge first.
Longtime leading forensics expert Joseph Scott Morgan said that the exhumation is only the beginning of a thorough process. It involves re-examining how Smith's body was handled during the initial probe over seven years ago.
When Smith was found, he had a large wound to the right side of his forehead. His body was lying in the middle of the road and three miles away from his car.
He also had cuts to his left hand and a dislocated shoulder.
Police initially said that the death "appeared to be a homicide." But an autopsy that was performed the same day he was found dead, ruled that it was a case of a hit-and-run.
Morgan said that how the body was handled in the crucial hours after being found makes a lot of difference.
He noted that there's so much you can miss, and that's why "we treat all deaths as if they're a homicide until they're proven otherwise, particularly traumatic deaths."
He also said that whether Smith's body was sufficiently embalmed could play a role as well.
The initial coroner's report determined that the teen suffered a head injury when he was hit by a semi truck's mirror as the vehicle passed.
Police reportedly believed that he was walking up the road, as his car had run out of gas.
But a SLED spokesperson said that they have "made progress" in his death investigation, and it remains "active and ongoing."
© 2023 Latin Times. All rights reserved. Do not reproduce without permission.