The mystifying murder of Nicole Brown Simpson -- former NFL player O.J. Simpson's wife, and her friend Ron Goldman– continues to rattle many. 25 years and several conspiracy theories later, Brown Simpson's diaries will finally be made public in a new documentary titled, "O.J. & Nicole: An American Tragedy."
The Investigation Discovery special spanning two hours coincides with Simpson's acquittal from the murder case, and is slated to release on Oct. 5.
"This documentary is not here to retell the famous trial, but to remember the woman who struggled with domestic violence and now tells her side of the story, in her words, for the first time," said ID honcho Henry Schleiff, speaking of the show. For the uninitiated, the Kardashians have been linked to the infamous O.J. Simpson's trial.
Amid the chaos of his wife's death; O.J. Simpson was spotted fleeing the scene on his white Bronco later one evening in Los Angeles in 1994. continues to haunt many to date. Subsequent trials later, the former player was acquitted of the charges thanks to close friend and attorney, Kardashian Sr. Speculations ran amok that O.J. Simpson's acquittal had a lot to do with his rapport with Kardashian Sr.
The implications gained momentum when Kim Kardashian revealed that "the bag" – referencing to Simpson's Louis Vuitton bag -- was found at her dad's place. Scores of people continue to believe that the bag carried evidence that could've landed O.J. Simpson behind bars.
Kim Kardashian West told GQ Magazine in 2016 she saw the bag, and what was inside. "That bag was sitting at my dad's house," said Kim, during one of her old interviews with "GQ" magazine. "I remember I went through it. The news was like, 'Where is this Louis Vuitton bag?' And I'm like, 'Oh, it's upstairs!" she added.
But, Kardashian-West promptly clarified that she ran her hands through the bag and found "Just toiletries and clothes and golf clothes."
"Just random stuff. I'm pretty sure it's, like, still in -- probably in my dad's storage," she said. But, well, nobody was really convinced.
The special docu-show will feature several insiders and allies, including the lawyers and cops who were part of the investigation.
Credible sources have maintained that the personal journal carries distressing truths about the former sportsperson and his ex-wife's marriage. Brown Simpson's sister Tanya, has been roped in to read from the personal notes, which shed light on multiple explicit accounts of domestic violence. The entries reportedly comprised over 60 instances of physical assault that were, however, not admissible in O.J. Simpson's subsequent trial.
O.J. seems to be unperturbed by the release of the show and has been focussed on tweeting about NFL games through frequent video updates, this month.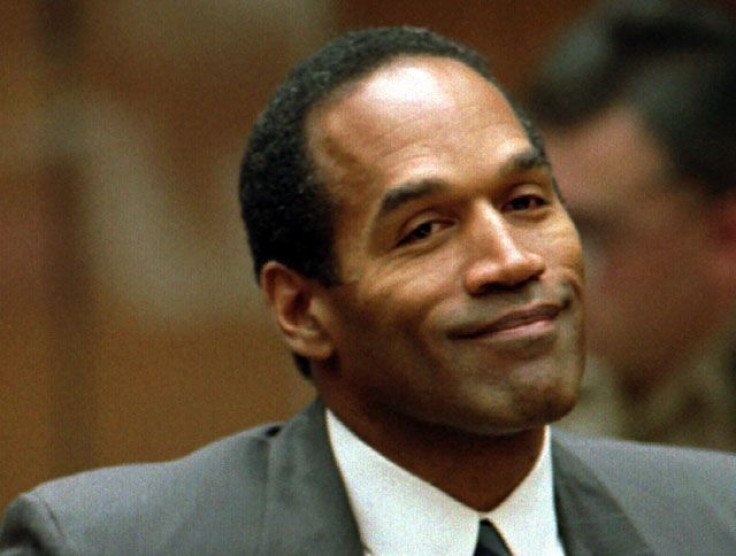 © 2023 Latin Times. All rights reserved. Do not reproduce without permission.