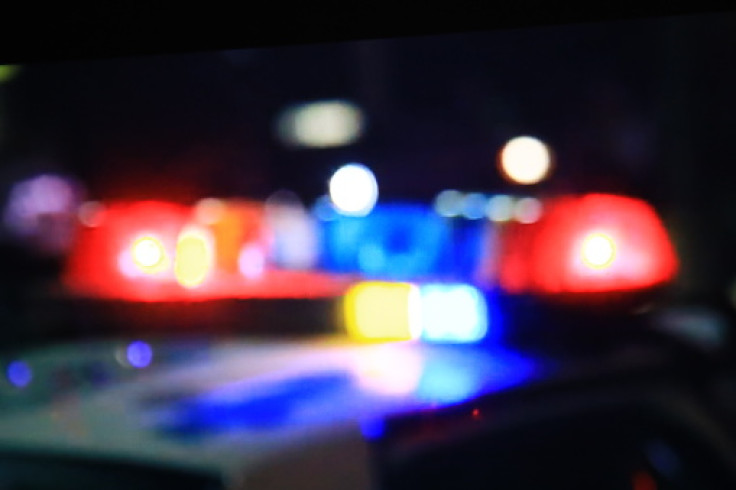 According to local authorities, a motorcycle rally in Red River, New Mexico, turned tragic on Saturday as multiple individuals were shot, resulting in at least three fatalities. Five people sustained injuries, with one of them being airlifted to a hospital in Denver, as confirmed by the New Mexico State Police.
All individuals involved in the shooting are now in police custody, ensuring the security of the scene and indicating that there is no ongoing danger to public safety, stated Red River Mayor Linda Calhoun, as reported by CNN affiliate KOAT.
During a news conference broadcast by KOAT, State Police Chief Tim Johnson revealed that the shooting originated from a confrontation between motorcycle gangs.
In a subsequent news release, the police identified the deceased as Anthony Silva (26) from Los Lunas, Randy Sanchez (46) from Albuquerque, and Damian Breaux (46) from Socorro, CNN reported.
Jacob David Castillo who was involved has been arrested and charged with "an Open Count of Murder," according to the release. He was injured in the shooting and is currently hospitalized.
The release states that one of the injured individuals has been arrested and is facing charges related to possession of cocaine. Additionally, another man was arrested and charged with the "Unlawful Carrying of a Firearm in a Liquor Establishment."
According to the police, the remaining four injured individuals have not been accused of any criminal offenses.
The tragic shooting took place during the Red River Memorial Day Motorcycle Rally, an event that attracts approximately 28,000 bikers to the town for the Memorial Day weekend, as stated on the rally's website.
In response to the incident, Police Chief Johnson announced an increased police presence in and around the rally area.
"There will be zero tolerance from this point forward," he said. "That is traffic violations for one mile an hour over, seatbelt, jaywalking – we're going to stop and talk to everyone if they violate any law, traffic or criminal."
"Anybody who can be arrested, will be arrested. This is not going to happen again this weekend. Because we're not going to allow it," Johnson said.
"These gangbangers were lawless and what they are, are gangbangers who chose to have a three-day sleepover in New Mexico and not follow any of our laws," he said. "That's not going to be tolerated for the rest of this weekend, or any Memorial Days moving forward."
"The first officer was on scene within 30 seconds of the call going out," said the mayor. "Additional NMSP officers have been sent to Red River," said police in a tweet.
"In light of the active shooter incident that occurred this afternoon, we still have an active crime scene and ongoing investigation. No one will be allowed near the crime scene which includes most of Main Street," Mayor Calhoun said late Saturday night.
"State police, county sheriff department and our local law enforcement are requesting local businesses to remain closed Sunday, May 28th until they complete their investigation, and the crime scene is cleared," said Calhoun.
According to an emergency declaration made by Mayor Pascualito Maestas, Taos, which is roughly 40 miles from Red River, implemented a curfew following the shooting that was set to last until 4 a.m. local time on May 28. Retailers, bars, and other businesses are not allowed to sell alcohol while the curfew is in force according to the directive.
"Please be safe, and send your prayers to Red River," said Maestas in a Facebook post.
The mayor mentioned that there were no plans to issue any more curfews.
"We have no plans to issue a curfew. Most of the motorcycle gang members are gone. We do have some people still in town," Mayor Calhoun said Sunday afternoon, referring to attendees of the rally.
The goal for her and the city, according to her, is to "get things back to normal."
On Wednesday afternoon, a community gathering is scheduled, according to the mayor.
"We have scheduled a community meeting for Wednesday at 1 (p.m.) and I'm sure the future of the rally will be a topic of discussion," she said.
© 2023 Latin Times. All rights reserved. Do not reproduce without permission.