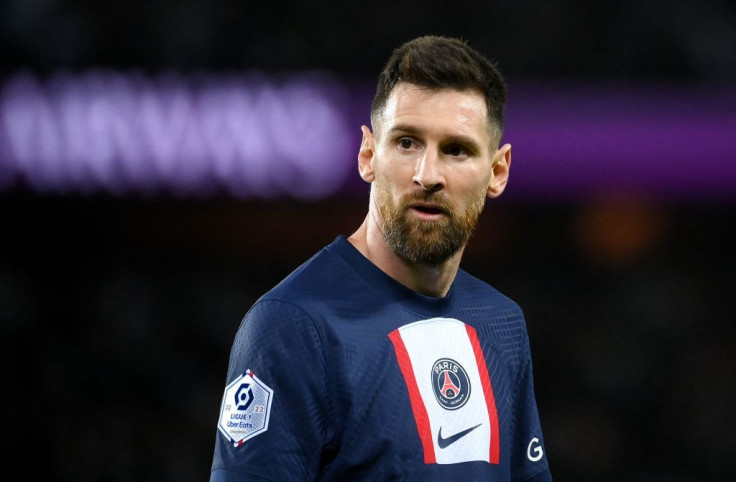 In a friendly victory over Curacao at home, Lionel Messi, the captain of Argentina, reached the milestone of 100 goals for his country by scoring his eighth hat-trick.
As he scored the game's first goal in Santiago del Estero after 20 minutes, the 35-year-old attacker celebrated a significant milestone.
Before the break, he added two more to complete a rapid-fire treble.
Enzo Fernandez, a Chelsea midfielder, also scored before Argentina paraded the World Cup trophy in front of over 42,000 fans.
It was Argentina's second match on home soil since beating France in Qatar on penalties in December to win the World Cup, BBC reported.
As part of the team's World Cup homecoming tour, Messi scored his 800th career goal and 99th for Argentina in a 2-0 victory over Panama last week in Buenos Aires.
The Paris St-Germain striker reached three figures for his country when he took a pass from Villarreal's on-loan Tottenham Hotspur midfielder Giovani lo Celso and fired a low shot into the bottom corner.
Three minutes later, Nicolas Gonzalez leaped over goalkeeper Eloy Room to score from four yards, and the Fiorentina winger then assisted Lionel Messi in scoring his second goal of the night.
With a long-range shot, Fernandez made it 4-0, and in just the 37th, Lo Celso set up Messi for his third.
Angel di Maria and Gonzalo Montiel rounded off the scoring in the second half but the night belonged to Messi, who extended his record as Argentina's all-time record scorer, Gabriel Batistuta is a distant second on 56.
He continues to rank third among all-time male international scorers, trailing only Ali Daei of Iran (109) and Cristiano Ronaldo of Portugal (122).
A prolific goal scorer, Messi is known for his finishing, positioning, quick reactions, and ability to make attacking runs to beat the defensive line. He also functions in a playmaking role, courtesy of his vision and range of passing.
He has often been described as a magician or a conjurer, creating goals and opportunities where seemingly none exist.
Moreover, he is an accurate free kick and penalty kick taker. He also has a penchant for scoring from chips.
Messi's pace and technical ability enable him to undertake individual dribbling runs towards goal, in particular during counterattacks, usually starting from the halfway line or the right side of the pitch.
He is widely considered to be the best dribbler in the world, and one of the greatest dribblers of all time, with regard to this ability.
© 2023 Latin Times. All rights reserved. Do not reproduce without permission.