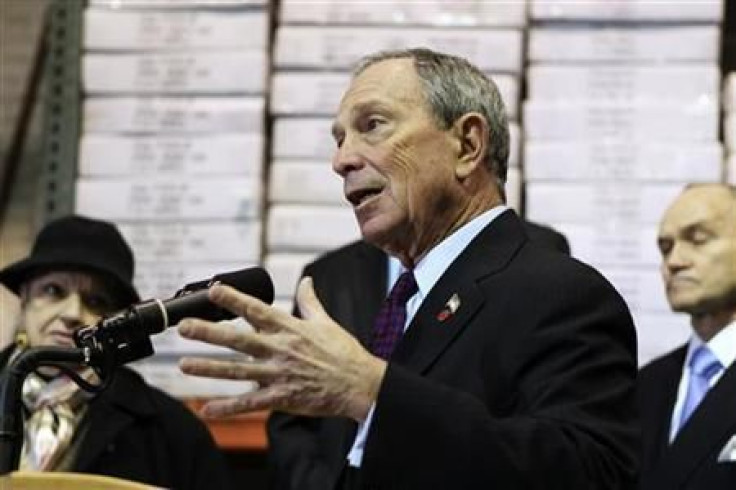 The New York City Council has proposed a law which would grant the right to vote in city elections to immigrants who are "lawfully present in the United States" and have lived in New York for "six months or longer". If passed, it would make New York the first major city in the country to give non-citizens the right to vote in local elections. New York City Mayor Michael Bloomberg has expressed his opposition to the bill.
"The Mayor believes voting is the most important right we are granted as citizens and you should have to go through the process of becoming a citizen and declaring allegiance to this country before being given that right. That being said, this bill violates the State constitution and the Administration does not support it," Evelyn Erskine, a spokeswoman for Mayor Bloomberg, told Talking Points Memo.
But the bill appears to have a veto-proof majority in the New York City Council - 34 of the 51 members have come out in support of it - meaning that councilmen could override a veto by Mayor Bloomberg.
In addition to the stipulations regarding immigration status, potential voters must meet all other requirements for voter registration in New York State. They would register as a separate category - "municipal voters" - with registration forms informing them that they would not be eligible to participate in state or federal elections. They would also be required to present a "copy of a valid photo ID, current utility bill, bank statement, paycheck, government check, or some other government document that shows your name or address".
Councilman Daniel Dromm, one of the bill's co-sponsors, told Talking Points Memo, "This is extremely important, because it's based on the founding principle of this country and that was, 'No Taxation Without Representation.' All of the people who would be included in this and would be allowed to vote are paying taxes, they've contributed to society."
City Councilman Ydanis Rodriguez told the AP in an interview, "I think that their voices will be heard louder and clearer." Rodriguez, who is originally from Licey al Medio, Dominican Republic, taught in New York public schools for several years before he could vote in municipal elections.
Non-citizen voting already exists elsewhere in the United States, in small Maryland and Massachusetts municipalities, but in Massachusetts these localities have not implemented it because they need state approval to do so. As a charter city, New York may not need approval from the state to implement the law, but it is expected that its ability to do so will be challenged in court.
© 2023 Latin Times. All rights reserved. Do not reproduce without permission.